Megan Roth: Blackman's legacy runner
Blackman High School cross country senior runner Megan Roth recently competed at the TSSAA state meet. It was held at Steeplechase in Warner Parks in Nashville. Roth and the Blaze had already run there once this year.  
As for the state meet, Roth finished 33rd in the 5k with a time of 20:03 against many nationally ranked runners. In this race she broke several Blackman records and finished with the highest ever finish for a Blaze runner. This was also the fastest ever finish on the Steeplechase course for a Lady Blaze runner.  
Roth is the holder of numerous school records. She holds the school record for the 5k with a time of 18:57. This is also the only 5k ran in under 19 minutes in school history. She also has three more 5k times in the nineteens, the only runner in school history to accomplish this feat.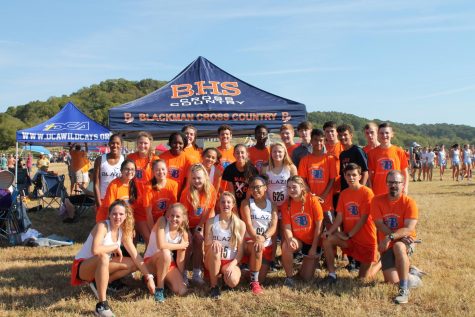 She owns the fall two-mile record with a time of 12:11. This was set at the Siegel High School Night of Miles event in August. This was not the only thing that Roth accomplished in her senior season.  
Also, Roth ran in the 5k at the City Auto Memphis Twilight in August, finishing with a time of 19:51. She finished Top 10 in a race that featured teams from eight different states. Yet again, she was the first Blackman runner to ever do this.  
In September, Roth finished with a time of 20:47 in the 5k at the Jr. Ward Tennessee. In this race she finished 5th against several runners who were at the state against her. She was the first Blackman runner to finish that high in that race as well. 
In October, Roth ran in the Oakland Invitational at The Grove, the Jesse Owens Classic in Alabama, and the James Clemens Last Chance in Madison, Alabama. Roth finished with a time of 20:08 in the Oakland Invitational. She was dominant in this race winning by over a minute. 
At the Jesse Owens Classic she finished with a time of 19:46 in the 5k. She ran in the elite race which featured runners from four different states and finished 30th. She still managed to do this even fighting through an injury.  
In the 5k at the James Clemens Last Chance she finished with a time of 18:57. She finished in 2nd place to a runner from a regional Alabama power in the sport from Huntsville High School. This momentum ultimately carried her to a successful region race.  
At the Region 4 AAA meet at the Cedars of Lebanon on October 24th she ended up finishing with a time of 19:37. She was the bronze medalist earning a third-place finish. This qualified her for the state meet behind Siegel and Central Magnet's top runners.  
"Megan is that person who leads by example; she is the person who shows up and does the work with little being said," said Head Coach Jonathan Sutton of Roth.  
He went on to say, "Megan sets the standard for all who will come after running distance, she demonstrated just how competitive Blackman can be against some of the best runners in Tennessee as well as the Southeast and Midwest."  
Roth has positive thoughts about her experiences at Blackman.   
"I would say my time at Blackman was a learning experience. I quit soccer after my freshman year and went straight to running, which was accompanied with lots of new experiences." 
When someone quits one sport and jumps right into another, there can be a long adjustment period. There certainly was one for Roth as she fought through anemia in her junior season. She fought through it though and had a terrific senior season.  
 "The team supported me through every high and low in my running career and taught me how to be successful in the sport." 
Megan Roth dominated cross country during her high school career. Statistically, she is one of the best runners in Blackman history.  
Currently, Roth is being recruited by several schools and will commit in January.  
About the Writer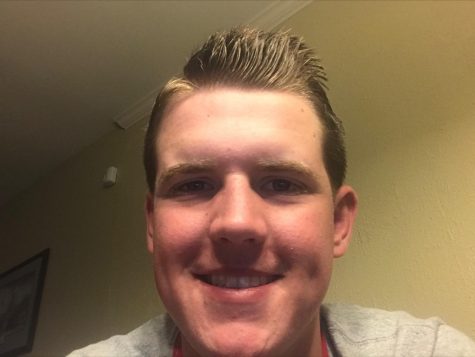 Christian Skelton, Sports Editor
My name is Christian Skelton, and I'm a Junior. My main goal in life is to become a full-time sportswriter and make a living doing what I love. I play...