FAFSA Information
The time has come for Seniors to start applying for college, scholarships, and financial aid.  
The most well-known and important financial aid application is the FAFSA (Free Application for Free Student Aid). The FAFSA is the qualification application for government money, grants, scholarships, loans, etc. It evaluates if you can pay college funds by looking at financial information. 
"The first time is often overwhelming. Students and parents need to make sure they keep up with their FAFSA ID and password. Entering financial information can be overwhelming, but if parents and students have filed their taxes, it will be easier if student and parents connect to the IRS, which is an option; it automatically inputs the financial information for them," said Christine Bryan, the senior counselor. 
The FAFSA application opened on Tuesday, October 1, and it should be finished as soon as possible.  
The application allows you to list ten colleges in which you are considering applying or have already applied. If your school decisions change, you can go back and add or remove colleges. 
"They (the students who are applying) need to put at least their top choice. They don't need to fill out every slot," stated Bryan. 
You must list choices, as the application is for financial aid of those certain colleges.  
The requirements for the FAFSA for the 2020-2021 school year are as follows: 
Your Social Security Number

 

Your parents' Social Security Numbers

 
Driver's license (if you have one)

 

2018 W-2 forms

 

Federal income tax returns for 2018

 

U

ntaxed income records for 2018

 

Current bank statements

 
Your parents' current business and investment records

 
There is no harm in applying to the FAFSA as it is FREE. To begin applying, you must make a Federal Student Aid ID at FAFSA's website (for dependents, both students and parents must make an ID). 
General deadlines for Tennessee are: 
February 1, 2020, for State Grant

 

February 1, 2020, for TN Promise

 

September 1, 2020, for Fall Term State Lottery

 

February 1, 2021, for Spring/Summer Term State Lottery

 
While there are deadlines, the application should not be rushed; it should be done carefully and thoroughly to clarify information is correct. You do not need to fill it out all at once (you can save it, so you can come back to it if need be). 
"For TN Promise Students the FAFSA must be completed by February 1st," said Bryan. 
For more information about other familial situations, the website for FAFSA is https://studentaid.ed.gov/sa/fafsa. 
About the Writer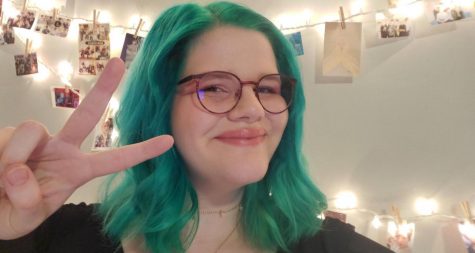 Jenene Grover, Managing Editor
My name is Jenene Grover, and I am a Junior.  My main goal in life is to become a music producer. My favorite genre of music is Pop/R&B/Contemporary...