First Responders Event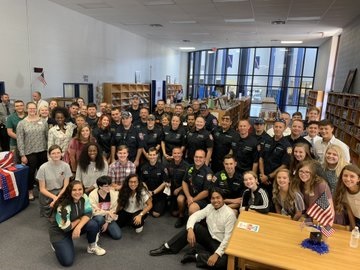 On September 11, 2001, four coordinated terrorist attacks killed 2,977 people in the United States. A total of 412 of these losses were first responders.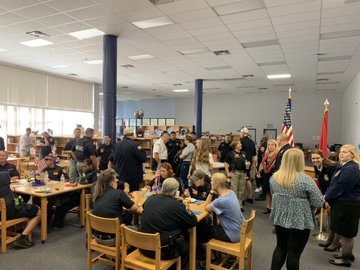 This event forever changed the mental and physical states of first responders and their families. The respiratory diseases caused from inhalation of chemicals and smoke affected many later in life. 
"PTSD affects anywhere from 5 to 40% of first responders, rates substantially greater than the general population," stated the American Psychological Association. 
Dealing with this event proves difficult for spouses and children of those killed while responding to the destruction. However, 13 children of firefighters who lost their lives on 9/11 proved that they are managing the feelings by recently graduating from the Fire Department of New York (FDNY) Academy. 
In memoriam of first responders killed while responding to the World Trade Center, Blackman High School held a breakfast on 9/11 in the library. Those who were invited are part of clubs or classes that could lead to a career as a first responder, including JROTC, HOSA, FFA, Criminal Justice, and Student Council. 
"I loved the breakfast because of the food, and I could connect with the first responders," said Jeloux Enriquez, a junior HOSA student.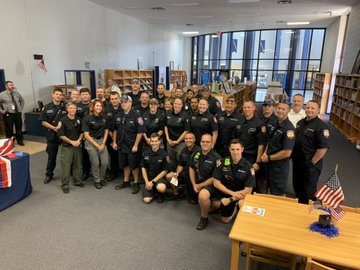 Many departments were represented at the breakfast, such as Emergency Medical Services, Firefighters, and Police Officers, and they inspired others to become first responders. 
"If I were to become a first responder, I would be a paramedic because I want to save people's lives," stated Enriquez. 
Attendees offered the advice that if one would like to become a first responder, they should research the job thoroughly, stay out of trouble, and not get discouraged. 
9/11 is a day of remembrance for the lives lost, but it is especially crucial to remember those who ran towards destruction: first responders. 
About the Contributor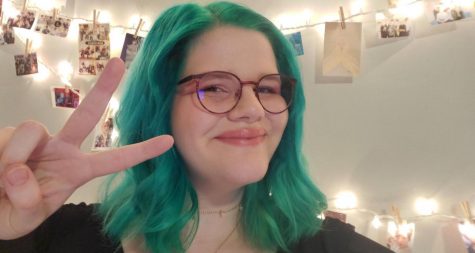 Jenene Grover, Managing Editor
My name is Jenene Grover, and I am a Junior.  My main goal in life is to become a music producer. My favorite genre of music is Pop/R&B/Contemporary...