The 10 best Movies of the 90's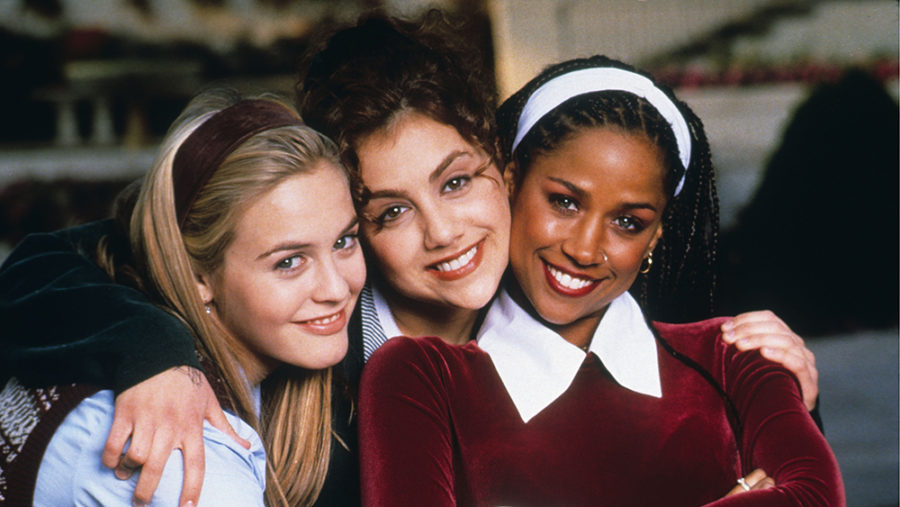 Clueless (Teen Film/Romance)-Rich girl Cher (played by Alicia Silverstone) is the most popular girl in her school. She considers herself a matchmaker after getting two of her teachers together. She decides to help the klutzy new student get a makeover. When the girl becomes more popular than her, Cher realizes her step brother was right about her intentions and falls in love with him. Can be found on Netflix for free streaming.
Pulp Fiction (Drama/Crime)- Vincent Vega (played by John Travolta) and Jules Winnfield are hitmen who enjoy philosophical discussions. In this multi-strand crime movie, their storyline is intertwined with those of their boss, gangster Marsellus Wallace and his actress wife, Mia; struggling boxer Butch Coolidge; master fixer Winston Wolfe and a nervous pair of armed robbers, "Pumpkin" and "Honey Bunny". Can be found on Amazon Firestix for free streaming.
 
Jurassic Park (Action/ Fantasy)-Paleontologists Alan Grant (played by Sam Neill) and Ellie Sattler and mathematician Ian Malcolm are among a select group chosen to tour an island theme park populated by dinosaurs created from prehistoric DNA. While the park's mastermind, John Hammond, claims to everyone that the facility is safe, they find out otherwise when various ferocious predators break free and go on the hunt. Can be found on Netflix for free streaming.
Titanic (Drama/ Disaster)- Set during the tragic maiden voyage of the R.M.S. Titanic; the pride and joy of the White Star Line and, at the time, the largest moving object ever built. She was the most luxurious liner of her era — the "ship of dreams" — which ultimately carried over 1,500 people to their death in the ice-cold waters of the North Atlantic in the early hours of April 15, 1912.  Can be found on Netflix for free streaming. 
10 Things I Hate About You (Teen Film/Drama)- Kat Stratford (Julia Stiles) is quite abrasive to most of her fellow teens, meaning that she doesn't attract many boys. Unfortunately for her younger sister, Bianca, house rules say that she can't date until Kat has a boyfriend, so strings are pulled to set Kat up for a romance. Soon she crosses paths with handsome new arrival Patrick Verona (Heath Ledger). Can be found on Netflix for free streaming.
Forrest Gump (Drama/Comedy)- Forrest Gump (played by Tom Hanks) has never thought of himself as disadvantaged, and thanks to his supportive mother. He lives anything but a restricted life. Whether playing as a college football star, fighting in Vietnam or captaining a shrimp boat, Forrest inspires people with his childlike optimism. But the one person Forrest cares about most may be the hardest to save — his childhood love, the sweet but troubled Jenny. Can be found on Netflix for free streaming.
Cruel Intentions (Drama/ Romance)- Annette (played Reese Witherspoon) unwittingly becomes a pawn in Sebastian's and his step sister Kathryn's wager of sexual conquest when she writes an article in Seventeen Magazine about how she intends to stay pure until she marries her boyfriend. However, Sebastian gets more than he asked for as he attempts to woo Annette. Can be found on Netflix for free streaming. 
Good Will Hunting (Drama/Indie Film)- Will Hunting has a genius-level IQ but chooses to work as a janitor at MIT. When he solves a difficult math problem, his talents are discovered by Professor Gerald Lambeau, who decides to help the young man reach his potential. Will is arrested for attacking a police officer, Professor Lambeau makes a deal to get leniency for him if he will get treatment from therapist Sean Maguire. Cab be found on Netflix for free streaming.
Aladdin (Fantasy/Romance)-Street rat Aladdin frees a genie from a lamp, he finds his wishes granted. However, he soon finds that an evil force has other plans for the lamp — and for Princess Jasmine, the girl he's fallen in love with. Aladdin save Princess Jasmine and his love for her after she sees that he isn't quite what he appears to be. can be found on Amazon Firestix for free streaming.
Saving Private Ryan (Drama/Action)- Captain John Miller (played by Tom Hanks) takes his men behind enemy lines to find Private James Ryan, whose three brothers have been killed in combat. While searching for Ryan, each man embarks upon a personal journey and discovers their own strength to triumph over an un-promised future with courage. Can be found on Amazon Firestix for free streaming.
About the Contributor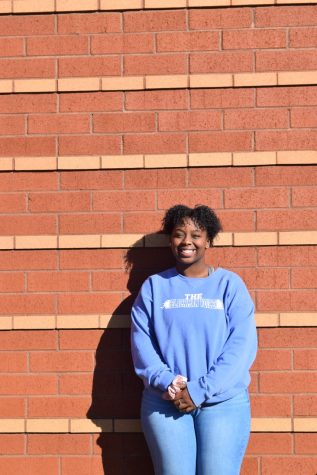 Alaysia Brown, Life Styles editor
Self-proclaimed connoisseur of good music, chai tea enthusiast, rugby player, and heartbreaker. P.S I don't actually break hearts.