Volleyball Team Attacks Another Season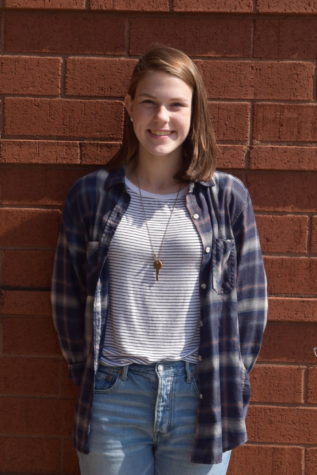 More stories from Kylie Tarver
Another volleyball season is now over, and the team and coaching staff is already looking at how to prepare for next year. Even though the Blackman High School volleyball team didn't make it to the district tournament, they plan to work harder, "set" the next season into motion, and come out with a win. 
"As a whole, I would say it went better than I expected it would because we always played as a team. Our attitudes never got to the point where we shut down. Other than a couple games that didn't go so well, I think we did pretty well over all," stated setter Hannah Johnson, junior.  
At the beginning of the season, some questioned their playing abilities. Yes, they have played . . . just not always together. When it clicked though, they were "unstoppable," according to outside hitter Ashllyn King, sophomore.  
After losing some crucial players the previous year, they were initially unsure about how the season would go. Before long, they were winning and kept a winning streak for majority of the season.  
Even though they didn't make it into the district tournament, they learned an abundance of new techniques and plan to take the experience to help prepare for next year. They hope to improve their physical stamina, while also working on sportsmanship and teamwork.   
Hosting the tournament was a great experience, and the girls took a few things away from it.  
"I think it showed them they could be adaptable [and] kind of inspired them for next year," stated head volleyball coach Madeline Burford.  
On the other hand, hosting the tournament was difficult for the players. Watching the other teams play but not being able to play with them was hard.  
"It was heartbreaking. We definitely should've been forward and moving on. We were also proud for the teams that moved forward; like Stewart's Creek. They definitely deserved to be pushed forward," stated Ashllyn King, sophomore. Even though other teams, such as Stewarts Creek, deserved to play and move on, sitting back and watching was not the players first choice. 
"I think we are all pretty passionate about volleyball, and so to see them all playing and we're just kind of watching, it kinda hurts a little. Knowing the potential, we had, but we definitely learned a lot this season," stated right side defender Bailey Hughes, sophomore.  
They are a "good group of girls," according to Burford; they hope to improve, have more confidence, and give their one hundred percent effort every time in the coming season.  
"I would say that next year we would come in with a stronger mindset like this is where we are going to go," stated Hannah Johnson, junior.  
There are plans to change the summer workouts, as well as the energy, mindset, and skills of the girls.  
They plan to add "more physical requirements, working out, getting stronger and faster, as well as being smarted," stated Burford.  
Ryan Davies, the new assistant coach, is also having a positive impact on the girls and the team. He is viewed knowledgeable, a good fit, and having a great skill set that brings a lot of strength to the program. He is also seen as having a good sense of humor by Burford and the girls. He brings multiple positive aspects to the team. 
Next year, overall, the team hopes to improve, make it to the district tournament, and even win state. With improved confidence, teamwork, energy, and attitude, the Blackman blaze volleyball team should soar and go far in the upcoming season. 
"We are ring-chasing next year," stated Bailey Hughes, sophomore.
About the Writer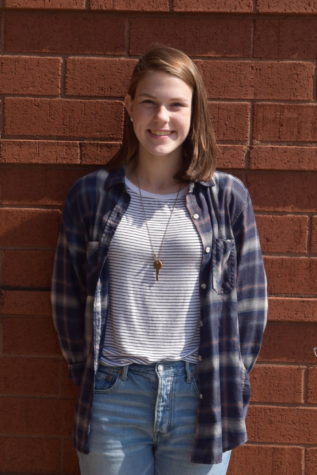 Kylie Tarver, Sports Editor
Hey, I love writing because it lets me express myself the way I want. My hobbies also include reading, art, and softball. I've been playing softball...