The Future of K-Pop: NCT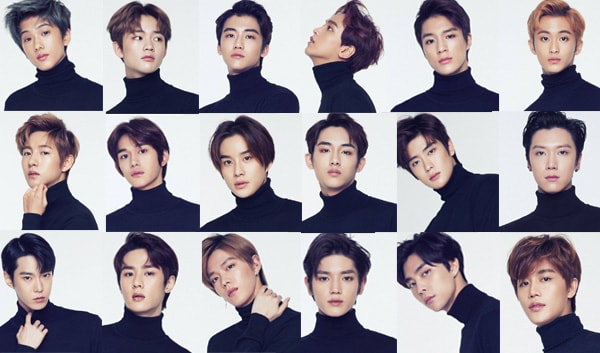 Hang on for a minute...we're trying to find some more stories you might like.
In the past two years K-Pop has taken Northern America by storm. Groups like BTS, SHINee, Got7 and BLACKPINK have paved the way for a newer generation of K-Pop. Disregarding the language barrier, these groups take on the challenging subjects of mental health, self-love, and relationships. One of the groups seizing this recent spike in K-Pop interest is NCT. 
 The Seoul based group has taken a new approach to the regular K-Pop standard. NCT is the first group to introduce an unlimited member count. Under the name, Neo Culture Technology, the group currently has a whopping 18 members. With a mix of rappers, singers, and dancers the group is signed under "Big 3" company SM Entertainment. The group is split into multiple subunits that make their own music and albums. In March of 2018 all 3 subunits came together as NCT 2018 to release the collective album NCT 2018 EMPATHY.  
NCT U 
NCT U was the first of the NCT subunits to debut. In the summer of 2016, they released their first single The 7th Sense. NCT U is a rotational group. The members change depending on the song/ concept. They originally debuted with 5 members: Ten, Taeyong, Jaehyun, Doyoung, and Mark. They have since added members: Taeil, WinWin, Jungwoo, Kun, and Lucas. 
 NCT 127 
NCT 127 is the only subunit to have a fixed member count, meaning the members will not be changed at all (some may be added in the future). The group debuted in early July of 2016 after NCT U with the song Firetruck. Their current members include: Taeyong, Mark, Johnny, Yuta, WinWin, Haechan, Taeil, Doyoung and Jaehyun. 
 NCT DREAM 
This group is compiled of the youngest members of NCT, including those from other groups. The members enter the group whenever they complete the trainee process and leave the group once the turn 20 years of age. They debuted in the late summer of 2016 with the single Chewing Gum and followed up the single with a mini album featuring a Chinese version of the song. Their current members include: Mark, Haechan, Jeno, Jaemin, Jisung, Chenle, and Renjun. 
 NCT CHINA 
This group has yet to debut but are expected to by the end of 2018 or beginning of 2019. NCT, as a whole, has released several of their songs in Chinese versions.  This group consists of all the Chinese members of all the other NCT subunits including but not limited to: Lucas, WinWin, Chenle, Renjun and Kun.