Peter Cooper: An Insight to An Award-Winning Journalist
Peter Cooper is a Grammy-nominated record producer, award-winning journalist, and educator at Vanderbilt University. He also serves as a museum editor at the Country Music Hall of Fame. He is a veteran to the journalism scene and has written about many musicians. 
Brian Seadorf, Blackman Librarian, hosts the "A Conversation With…" speaker series and provided several questions to learn more of Cooper's background and pathway to his success. Many BCA students attended and experienced first-hand the story of Peter Cooper. 
"He inspired me to do the best job in my high school career and even after. Hearing his stories and how he is just like anyone else, tells me that I can also go far and pursue my dreams," Seraphim Sherman, junior, stated. 
Cooper sprouted from the roots of an ordinary person. 
"He was so gracious and kind, but more than anything, he had a great sense of humor. Really funny, self-deprecating and generally interested in what we were doing, and he was really sad about not being able to do a song. He was going to do a song for us, but he barely had a voice that morning which shows me a lot. He didn't cancel, he could've easily cancelled," Seadorf stated. 
Peter Cooper grew up in Florence, South Carolina, and attended Wofford College. His life had "not so dazzling" experiences as he held different jobs from waiting tables, working at Radio Shack, and teaching English to middle schoolers.  
In 1999, he lived in Spartanburg, writing for a newspaper until he began working for the Tennessean in Nashville. He was the senior music writer and columnist for over 15 years. Cooper created the obituaries of many influential and important figures in Country music history. 
"Peter Cooper looks at the world with an artist's eye and a human heart and soul," Kris Kristofferson stated on the back of Peter Cooper's book, Johnny's Cash and Charley's Pride. 
Cooper also has major success as a musician in country music. He has performed with Todd Snider on The Tonight Show with Jay Leno and The Late Show with David Letterman. 
Country Universe critics said that, "moonlighting journalist Cooper continues making an underground case for himself as one of the most thoughtful artists working anywhere near the country genre." 
"It's awesome how he meshes music and writing together and how he can both be a journalist and a musician. I'm in the Blackman band, so I love music. I also enjoy writing, so it's cool to see someone like Peter Cooper," stated Kyleigh Bowers, junior.
Blackman High had a great opportunity to interview Peter Cooper and uncover more about his personal life. His accomplishments are something to be admired and known by high school students to give them encouragement to pursue their education. Peter Cooper has broken through barriers and will continue to produce high-quality content for his admirers. 
About the Writer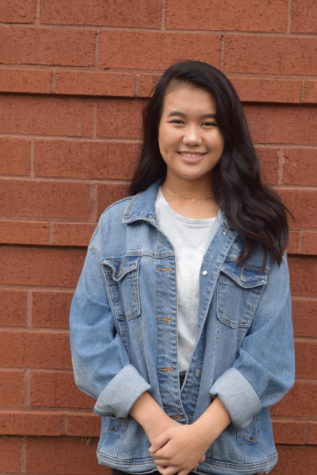 Danielle Paredes, Editor-in-Chief
My favorite things in the world are my friends and family. It's cliché, but what I truly value most is finding to take time out of my day and having...