2018 Tennessee Governor's Schools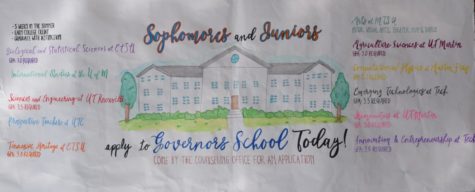 Are you interested in earning more college credits? Meeting new people from all over Tennessee? Living at a college for a month? If so, the Governor's School applications just went out! The Tennessee Governor's School consists of eleven college courses for rising eleventh and twelfth grade students to be able to experience what it is like to take college classes from the best professors and to expand their knowledge before college. 
The eleven courses offered for the summer of 2018 include: Agricultural Sciences at UT Martin, Arts at MTSU, Computational Physics at Austin Peay, Emerging Technologies at Tennessee Tech, Humanities at UT Martin, Innovation and Entrepreneurship at Tennessee Tech, Intergration of Biological and Statistical Sciences at East Tennessee State University, International Studies at the University of Memphis, Prospective Teachers at the University of Tennessee Chattanooga, Sciences and Engineering at the University of Tennessee, and the Scientific Exploration of Tennessee Heritage at East Tennessee State University. Applying for more than one Governors school is allowed, but if you get into more than one school you have to choose only one.
Thanks to the General Assembly of the State of Tennessee all Governor's schools are free to attend (not including the program and activity fee for the arts Gov. School). While you are there to take advanced classes, all of the schools also offer after class fun. Concerts, plays, movies, and sports are just a few of the exciting after class activities offered. Most of the schools also go on one field trip to somewhere relating to the curricular to get hands on experience.  
BHS senior, Savannah O'Kelley, attended the Governor's School for the arts at MTSU over the summer and had an amazing time. O'Kelley stated, "Although the auditions and classes were challenging, I had a fun time and I'm still in contact with a ton of people from the school that live all over Tennessee."
Not only will attending a Governor's School look good on college applications and broaden your horizons, it will also qualify you to graduate with distinction, which is one of the qualifications for being a valedictorian here at Blackman. The Governor's Schools will also give you more experience in the studies of your preferred career field. 
To apply, pick up a form in Mrs. Bryan's office. Fill it out, and have it returned back to Mrs. Bryan by Friday, October 27th for the arts Governor's School or by Wednesday, November 22nd for all of the other Governor's Schools.  
About the Writer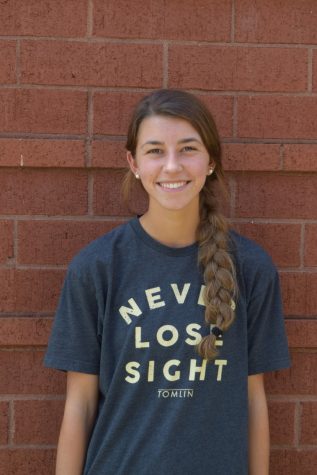 Megan Roth, Editor in Chief
My name is Megan Roth and I am the Editor-in-Chief for the Blackman Voice. I joined the staff my sophomore year because I enjoyed writing and wanted to...