Athlete of the Week: Sarah Sanes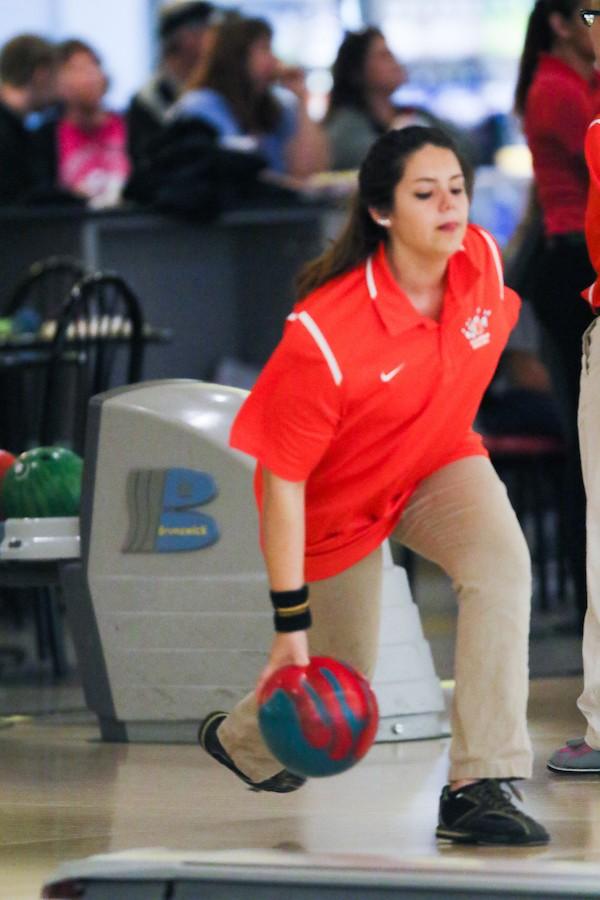 Ethan Morrow, Section Editor
April 18, 2016
The 2015-2016 season for the Blackman Blaze bowling team was an eventful one for freshman bowler Sarah Sanes. She led the Girls' team to a 10-2 record by posting a Rutherford County leading 198.82 game average.
Not only did Sanes lead the girls' team to victory multiple times, she was also able to translate her success into individual victories by qualifying for the state tournament and even placing 10th on the first day of competition. She ended up making the 1st All-Midstate girls' bowling team.
All of this considered, quite possibly Sane's most impressive feat has nothing to do with Blackman. During December of last year, she traveled to Puerto Rico (where she holds dual-citizenship) to try out for the Puerto Rican National Bowling team, and she ultimately made the roster.
"I am honored to say I play for team Puerto Rico. This is such an exciting time in my life," said Sanes, whose first international trip with the team will be to Aruba.
All things considered, this past year has been a great one for Sanes. Heading into next season, she will face many expectations and much pressure. She is certainly aware of this, and she has some expectations of her own.
"My expectations for next year [are] to finish higher as a team and to also be more consistent with my scores, which will help both the team and allow me to have a higher average."
The Blackman Blaze bowling team will be in good hands for years to come, as few Blaze burn as bright as Sarah Sanes.