May 22, 2020
2020 J-Staff Seniors, We didn't get to have our Senior Celebration. You didn't get to have prom at MTSU, but we're still holding out hope for a spunky, fun prom on campus in June. You didn't get to walk across the stage at MTSU, but perhaps you'll get to be the ONLY class to ever graduate at the...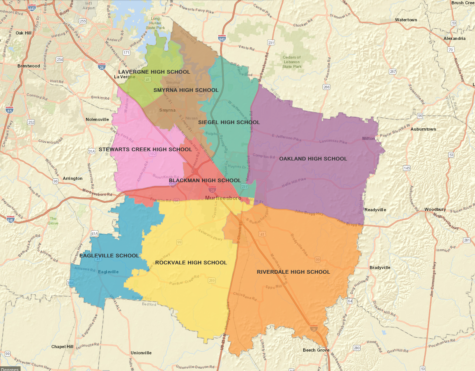 Sienna Phillips and Maddy Williams

March 4, 2019
In 2015, the Rutherford County projected a five-year plan that included both the cost of the project and the timeline of building Rockvale High School. This premeditated plan is finally coming into action. Rockvale High School is opening in August 2019.   "Blackman High is expected to go from 2,413 students to 1,740," stated Scott Broden in his article from January 7, 2019 in the Daily News Jo...