Flashback on Men's March Madness
March Madness was a thriller this year as UConn (University of Connecticut) beat SDSU (San Diego State University) 76-59. This is UConn's fifth national title as they are on the way to early favorites for next year's tournament. 
There were a lot of bracket-breaking upsets including 16 seed FDU (Farleigh Dickinson) beating 1 seed Purdue 63-58.  This is just the second time ever that a 16 seed has beaten a 1 seed. FDU season ended with a heartbreaking loss in the second round to FAU (Florida Atlantic) 78-70. 
15 seed Princeton made a run to the sweet sixteen beating 2 seed Arizona 59-55, and then beating 7 seed Missouri 78-63.  They ended up losing in the sweet sixteen to Creighton 86-75. 
SDSU made a run to the national championship where they suffered a heartbreaking loss in the national championship after making a fabulous run. In their run they ended up beating the number 1 seed of the whole tournament, Alabama, by a score of 71-64. SDSU is a great defensive team that won a lot of games through their defensive plays and is arguably the best defensive team in the country. 
"I'm okay with it. I think UConn has a good offense with a great defense, and they deserved it with the way they played and overwhelmed SDSU," stated Austen Leban, freshman. 
UConn's defense held SDSU to 32% shooting percentage from the field and holding their percentage 26% in the great defensive display that they put on in the game. 
"FAU surprised me the most. They went from a team I had never even heard of to beating some good teams and even making it to the final four," said Leban. 
FAU made a spectacular run as they made it to the final four by beating 8 seed Memphis 66-65 in the first round.   
They beat 16 seed FDU 78-70 where they received a lot of hate for breaking an unwritten rule by trying to hit a 360 dunk up 8 with a couple of seconds left.  This did not stop them though as the beat 4 seed Tennessee 62-55 to advance to the elite eight.  That is where they played 3 seed Kansas State and upset them by a score of 79-76.  But their magical run ended in the final four when SDSU hit a buzzer beater to win 72-71 over the owls. 
"From the games I was able to watch the player that surprised me the most was Miami's forward Norchard Omier.  He stood out because when he was subbed out, I felt like Miami was missing a key piece, and they weren't playing their best basketball," stated Leban. 
Norchard Omier is a basketball player for the Miami Hurricanes from Bluefields, Nicaragua.  He averages 13.1 points per game this season and helped Miami to a final four run. 
"I am looking forward to watching Tennessee next year.  Even though they are not my favorite, they have always been that home team in my eyes.  They have also been consistently good in the regular season but just struggle to make it deep into the tournament, and I look forward to watching them make a deep run next year," said Leban. 
Tennessee upset Duke in the process of making their run to the sweet sixteen before losing to FAU by a score of 62-55. 
March Madness was overall great this year with a lot of upsets that no one saw coming, sports fans are already anxious for college basketball to come back.  
About the Writer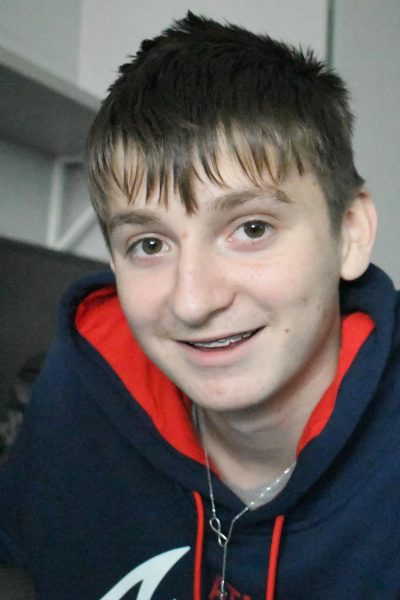 Kaiden Farmer, Sports Reporter
Kaiden Farmer is a sophomore, and this is his second year in journalism. He loves photography, mainly for sports, and loves watching sports. During his...