Football Coach Chandler Tygard Moving on to New Journeys
Coach Chandler Tygard, Blackman's head football coach, led our team through two seasons of football, including taking them to the playoffs. After receiving an offer to be the Head of Football Operations and Head Coach of the Football team at Cleveland High School, he has made the decision to put his Blackman days behind him. 
Assistant Principal Scott Lawless points out that it is common for a coach to commit to new journeys in January.  
"Well, this is really the normal time when you see head coaches move in the high school world, it really is; January is the month," stated Lawless. 
As for the football team, January and February are their off season, progressing to get stronger for the next season. 
"Coach Jordan is 'manning' the weight room to make sure that this time of year, [the team's] main focus is strength training. Really, [Tygard leaving] has the smallest amount of impact it could have as far as we are not missing out on anything and so by the time the new coach is hired and in place, there will be plenty of time to get things organized for spring practice," said Lawless. 
While Coach Tygard's focus was being a coach, he was also a teacher; he taught Contemporary Issues. Considering he left in January, there are substitutes watching over his students for the rest of the year. 
These classes may not have a teacher, but the football department does not need to worry. They had approximately twenty to twenty-five coaches who were interested in the job.
"Several coaches have reached out to us, and we have reached out to them. The next step will be lining up some in person interviews, so we can make sure we evaluate all the candidates thoroughly and get the absolute best coach we can," stated Lawless. 
Blackman has a colossal number of attractive qualities for a Head Coach. The reason Tygard accepted this job offer two years ago was because of everything Blackman had to offer.  
"The fact that the kids are very smart has intrigued me from the start. The location is awesome. We know about the history of the athletes. With the facilities, the administrative support, the fact that we got an awesome, well-run, little league program, a middle school program that has been successful, you see the bones of an organization that can be an absolute power in the state," said Tygard in his press conference, announcing he was going to coach at Blackman on Jan. 27, 2021. 
Lawless agrees with all the many qualities Blackman has that coaches would find beneficial.  
"I think this is one of the most attractive coaching positions in the state. You have a great school with a foundation of outstanding academics. You have a proven good source of athletes, and you also have community and parental support. You have excellent facilities with a field house and turf field, which very few schools have. There are a lot of positives already in place, and the pieces are in place to build upon and make even better," stated Lawless. 
During this process of finding a Head Coach to replace Tygard, the interview process led administrators to select Coach Matt Kriesky for the new Head Football Coach at Blackman High School.
There is nothing but well wishes to Tygard and his future of being the head of the Athletic Department at Cleveland High School. 
"We wish him nothing but the best," said both, Justin Smith, Principal of Blackman High School and Scott Lawless.  
Coach Kriesky will be in the building soon to pick up where Coach Tygard left off!  
About the Writer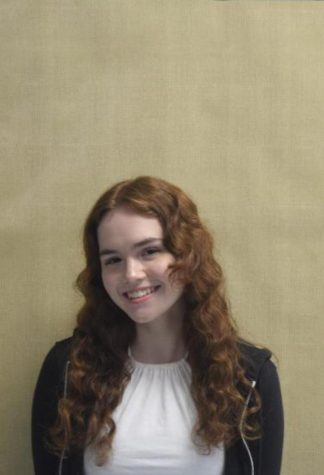 Ava Porter, Editor-in-Chief
I am a senior, and my pronouns are she/her. My hobbies include playing guitar, writing, finding new music, shopping, and working as a shift lead at my...