Super Bowl LVII
Super Bowl LVII took place on Feb. 12th, 2023, in Statefarm Stadium in Glendale, Arizona between the Kansas City Chiefs and the Philadelphia Eagles.  In the end, the Chiefs won with Harrison Butker's game winning 27-yard field goal.  This super bowl also marks the first time that two black quarterbacks started in the big game. 
The end of the game ended in a controversial way as WR (wide receiver) Juju Smith-Schuster was Guarded by CB (corner back) James Bradberry.  James Bradberry had a tiny grasp on Juju's jersey and the refs called holding, giving the Chiefs another chance to score, as they did with Harrison Butker's game winner. 
"I think the call was the correct decision even though it was controversial," stated both Jacob Vinson and Austen Leban, freshmen. 
A lot of people on social media were not happy with the call, including Lebron James who said, "Sorry, but I do not like that call!  Not in the Super Bowl man!"   
But James Bradberry came out to say, "It was a holding."  He also stated, "I tugged his jersey. I was hoping they would let it slide." 
Even though the Eagles lost, quarterback Jalen Hurts rushed for 70 yards breaking Steve Mcnair's record of rushing yards by a QB in the Super Bowl.  Hurts also became the first QB to throw a touchdown pass and also rush for two or more. 
Chiefs Wide Receiver Kadarius Toney also broke a record as he broke the record for longest punt return in Super Bowl history. 
Chiefs Quarterback Patrick Mahomes won the Super Bowl MVP after leading the Chiefs to a ten-point 2nd half comeback. 
"I think he deserved it, but I don't think he deserved the regular season MVP," said Vinson. 
Patrick Mahomes won the league MVP award for the second time in his career after throwing for 5250 yards and 41 touchdowns. 
"I think that Travis Kelce deserved the Super bowl MVP," stated Leban. 
Travis Kelce had a good game as he caught six passes for 81 yards and a touchdown. 
"My favorite play of the game was the Devonta Smith sideline catch that got called back," said Vinson. 
The game was filled with a lot of exciting plays, and it was a back-and-forth offensive game. 
"My favorite play was AJ Brown's deep ball catch for the touchdown," stated Leban. 
This game was an exciting game and will forever be remembered due to the great offensive display and the ten-point comeback while Mahomes was playing through an ankle sprain. 
About the Writer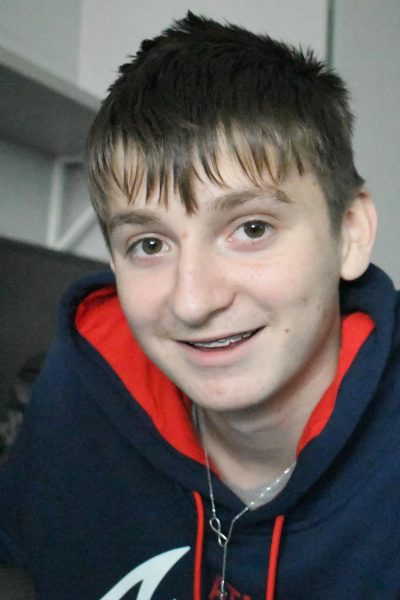 Kaiden Farmer, Sports Reporter
Kaiden Farmer is a sophomore, and this is his second year in journalism. He loves photography, mainly for sports, and loves watching sports. During his...