Recognizing Black Entrepreneurs and their Accomplishments
February is the month for Black History. Black History Month is a month dedicated to honoring the achievements of African Americans in history and to make all Americans aware of African Americans' fight for freedom and equality.  
Carter Woodson is the founder of the Association for the Study of African American Life and History which expanded on President Ford's Message on the Observance of Black History Week. In 1986, Congress passed Public Law 99-244, which appointed February 1986 as "National Black History Month." 
African American businesses have been continuously growing throughout the years, and it all started with C.J. Walker; Walker was the first Black woman entrepreneur millionaire in America. She was born on December 23, 1867; she had two husbands in her lifetime, the first being Moses McWilliams with whom she had A'Lelia, her daughter. After McWilliams' death, A'Lelia and Walker moved to St. Louis where she met her second husband, Charles J. Walker. Walker had a scalp disorder which caused her to lose much of her hair; Walker made a revolutionary treatment.  
C.J. Walker's method is known as the "Walker System." It blew up and Walker sold her products directly to Black women, which created a loyal relationship with her customers. In 1905 Walker moved to Denver, Colorado and her husband moved in with her a year later. Her husband helped her with her business until they grew apart and divorced. Then she moved her company headquarters over to Indianapolis.  
Walker died of hypertension on May 25, 1919, in her country home. We remember her today as a great entrepreneur who had amazing financial independence. 
Furthermore, there are currently more than two-million Black-owned businesses in America. A local Black-owned business is Franklin's Fruit Tea. Jamel Franklin's first creation, known as "liquid gold," started off his beaming business. Jamel and his wife Malika decided to share their tea with the world after many of their friends wanted their tea at special events.  
Then he got a mobile bar named Queen Latifah, which helped them get approved by the Tennessee Department of Agriculture. With the help of many convenience stores, they were able to open their first store which made the media excited. This is just one of the many Black-owned businesses in Middle Tennessee. 
On the contrary, owning a business as an African American can come with troubles. It is common for Black-owned businesses to face financial discrimination problems. There was a study conducted by researchers from the National Community Reinvestment Coalition, Utah State University, Brigham Young University, Rutgers University and Lubin Research, stating that bankers are three times more likely to make follow-up appointments with white borrowers rather than a better fit black borrower. Therefore, it is harder for Black entrepreneurs to get a loan. This is one of the most common factors as to why Black entrepreneurs struggle to begin a stable business. 
Lastly, February is a month to honor and support African Americans' fight throughout history. In addition, Black entrepreneurs have made many achievements throughout history, and they continue to thrive despite the struggles they face. It is important to support local Black-owned businesses and show your appreciation for their never-ending diligence. 
About the Contributors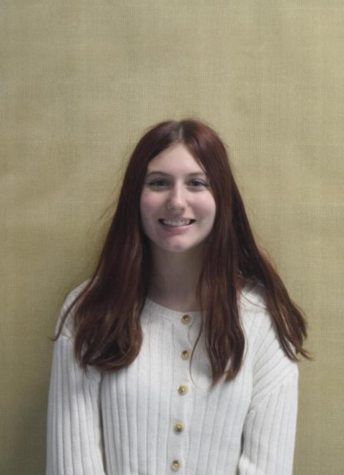 Allie Giroux, News Reporter
I am a sophomore, and my pronouns are she/her. My hobbies include painting, reading, playing video games, and chilling with friends. My pathway is JROTC.
Mikaia Jones, Graphics Designer
I am a senior, and my pronouns are she/her. My hobbies include making jewelry, shopping, compiling playlists, dancing, and roller skating. My pathway is...