Review of the New Number One Netflix Series: Wednesday
Wednesday is a supernatural coming of age series on Netflix. It follows Wednesday Addams at Nevermore Academy, as she tries to find out the mystery that haunts the town.  
This show is a spin-off of a beloved family classic, The Addams Family movie from 1991, yet was able to be original and put charm into the show. It is very reminiscent of much of director Tim Burton's earlier work, and it incorporates the dark, gloomy aesthetic into the story. It is like many other teenage drama shows, but a mixture of the actors, sets, and the overall charm of the show made it Netflix's third highest grossing TV series with 1.24 billion viewing hours. 
Jenna Ortega plays Wednesday Addams and does a phenomenal job while being a strong lead for the show. Ortega manages to charm the audience into loving someone with questionable morals. Wednesday's signature look is deadpan, yet the character is full of charm and wit. 
Like many teen dramas, Wednesday falls victim to a love triangle. Wednesday is stuck between two boys who think they are entitled to her affection. It was an unnecessary plot device to throw more drama into the show. It takes away from Wednesday's own character development.  
Wednesday is very different from previous renditions of the Addams Family that we have seen throughout the years. It is less focused on the family dynamic, and it helps develop Wednesday in ways we haven't seen before.  
The show plays in the teen mystery genre, but the twist ending was more obvious than the writers were hoping. It tends to be predictable in a lot of aspects. Christina Ricci plays Marilyn Thornhill and was a great addition as well as a nice callback to a more familiar version of the Addams Family. 
Overall, Wednesday was exciting, and there were a lot of enjoyable moments. In simplest terms, it is a teenage drama that falls into all of the classic tropes but that does not make it not worth watching. The acting from Jenna Ortega helps the show stand out and is one of the best parts of the show. Wednesday has a charm that many people will enjoy.    
About the Contributors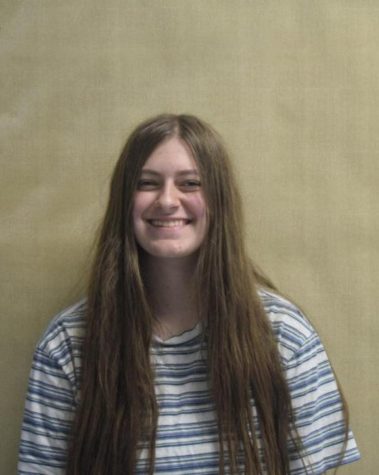 Maia O'Brien, Head News Reporter
I am a junior, and my pronouns are she/her. My hobbies include playing clarinet, painting, reading, and writing. My pathway is Band.
Mikaia Jones, Graphics Designer
I am a senior, and my pronouns are she/her. My hobbies include making jewelry, shopping, compiling playlists, dancing, and roller skating. My pathway is...