Argentina wins FIFA World Cup
Lionel Messi added another achievement to his stellar career after Argentina beat France 4-2 in penalties after a 3-3 draw in the FIFA World Cup on Dec. 18, 2022. 
After taking a shocking loss to Saudi Arabia in their first match, they locked in and didn't lose another, to bring home the World Cup. There were 32 teams in this year's World Cup, with a total of 64 games, including several good games that shocked the world. 
Brazil was expected to at least be in the semifinals, so it was shocking to see them eliminated in the quarterfinals after their loss to Croatia 4-2 in penalties after a 1-1 draw.  On their road to the World Cup, France had a highly anticipated game against England in the quarterfinals where they won 2-1.  
The games were hosted in Qatar, in the Middle East, meaning the games were played during the day in America. Some students watched the game on their laptops during their class time.   
"I watched it every time I got a break, so maybe ten to fifteen minutes in each class," stated Cooper Stephens, junior. 
The World Cup was very distracting to students, as many students from all around America would watch or check into the games every class period. 
"I watched about all of the group stage games during my classes," said Alex Ellis, freshman. 
The group stage is the start of the World Cup, where the teams compete for the top two spots in their group (eight groups of four teams) to compete for the World Cup. 
Despite pulling students' attention away from their classes, Blackman students claim it did not affect their academic performance. 
 "I would only watch a game if I got all my work done or we weren't doing anything in class, but other than that I only checked on the score," stated Ellis. 
"It affected my attention span but not my performance," said Stephens. 
With the World Cup not happening every year, it attracted a lot of attention. 
"It happens once every four years, and it is all the countries competing against each other," stated both Stephens and Ellis. 
The World Cup is a monumental tournament in sports due to soccer being a worldwide sport, and it also got up to 1.5 billion viewers.  
"I'm really happy that Messi won a championship, and I thought the final was really interesting," stated Stephens. 
In the final game, Kylian Mbappe scored three goals against Argentina including two in 2 minutes, but that wasn't enough to win it, as Messi scored two and Argentina won in penalties. 
"I was glad Argentina won because that proved that Messi was 100% the GOAT (Greatest of All Time)" said Ellis. 
Lionel Messi has had an astonishing career, and he has finally topped it off with a World Cup. Now the question is will he play for Argentina again in 2026? 
About the Writer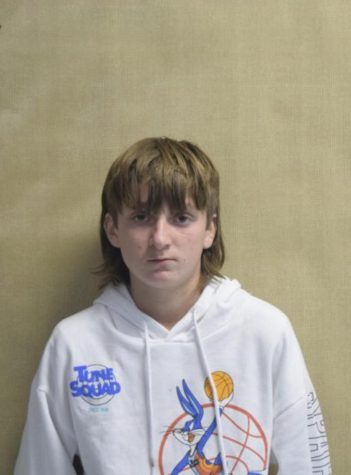 Kaiden Farmer, Sports Reporter
I am a freshman, and my pronouns are he/him. My hobbies include watching and playing sports. My pathway is newspaper.