Blackman's Dance Team: Both an Art and a Sport
As the season progresses, the Blackman Dance team continues to bring an upbeat and competitive performance to entertain students during pep rallies and other school events. 
Diane Brewer, coach of the dance team, shared why she decided to coach the team. 
"Back when I was hired nine years ago, I got offered the job to either coach the dance team or freshmen cheer, and I did both. But dance is my art, I have done it since I was five or six, so I picked that." Brewer stated. 
Coaches do more than influence behavior; they are an essential part of the learning process, and it is important for them to enjoy what they do. Therefore, Brewer shared what her favorite aspect of coaching the dance team is. 
"All of it. When football is here, being able to go to all the football games is fun. We get close and our team grows. Get to see how they started off at the beginning of the year, sort of a hot mess, and then see them come together and bond as a team," she said. 
Brewer also shared how watching her students grow since their freshman year and become young ladies is touching. 
"We are a little family," Brewer said. 
But dance is no easy sport. For that reason, one of the requirements to join is to keep grades up. Brewer shared why this is. 
"School comes first. Dance is second, education will always be first because that is why you are here for school, and that is what is most important because it is your future. You can dance all you want to and not graduate from high school, but you are going to have a tough time." 
Every team needs excellent leadership roles; fortunately, the dance teams count on outstanding captains that have helped shape the team and lead them to perfection. Two of the captains, Emma Jackson and Kaleigh Victor, shared why they decided to join the dance team. 
"I decided to join the dance team because ever since I was little, I went to Blackman football games, and I saw them on the sidelines, and that was a goal I wanted to achieve. It was something I wanted to pursue, and it has been amazing," Victor shared. 
Jackson also commented on how she wanted to do something for Blackman and be part of the community, and dance was her opportunity to do that. 
"I wanted to feel like I was part of the school and do something for it," Jackson commented. 
Such leadership roles always leave meaningful lessons for everyday life. The dance team grants this along with many memories and powerful bonds that will last all four years of high school and even after. 
"We learned how to work with other people and connected with the school. As a leader, work ethic and time management, all that kind of stuff," Victor and Jackson expressed. 
Many people might be interested in joining the dance team; however, they never truly pick up the courage to try out. Therefore, some advice would always be useful for those who want to. 
"Try outs are a very open experience, you know, we've had girls with zero dance experience, and they come out and put on their best performance. If you are interested, you should definitely try it; it's a great experience," both captains shared. 
Unfortunately, most people don't consider dance to be a sport. But dance is not just an art form, it's an activity that requires intense training, is competitive and brings in a possibility of injury.  
"Some people around might not see it that way, but dance is hard. It may not look like it, but we work just as hard as everybody else in the school. We try to be our best and bring that extra something to pep rallies and every event," both captains shared. 
The Blackman dance team has worked and trained very arduously to keep the school spirit up during every season, and we hope they continue to do an amazing job at it. 
About the Contributor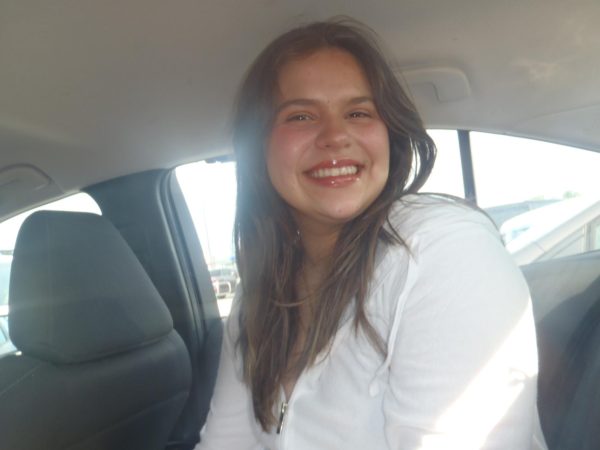 Ashley Torres, Spanish Editor
Ashley Torres is a junior, and this is her second year on The Blackman Voice. In addition to being the Spanish Editor for the newspaper, she is the treasurer...