Hispanic Heritage Month Arrives at Blackman!
Each year, the United States honors National Hispanic Heritage Month by celebrating the stories, cultures, and contributions of Latinos in this country. This year, the International Club decided to join the celebration. Before we learn how they commemorate the holiday, here is a little bit of the history behind it.  
In 1968, President Lyndon Johnson named the celebration as "Hispanic Heritage Week" and was expanded by President Ronald Reagan in 1988 to cover a 30-day period starting on September 15 and ending on October 15. From this day forward, the Hispanic and Latino legacy has been honored by schools, museums and public institutions all around the country.  
The International Club has committed themselves to honor this holiday by decorating all around the school with colorful posters and pennants. Senior Amira Hawat, president of the club, shared why it is important to celebrate Hispanic Heritage Month. 
"We have a big influence in the community and it's important to share our culture, celebrate, and represent where we came from. After all, the population of Hispanic people is over 59 million just in the US," stated Hawat. 
It is important to raise awareness about Hispanic Heritage because it can teach tolerance and acceptance of someone who may not speak the same language, practice the same religion, or follow the same cultural practices; however, it might be confusing to know how to continue recognizing and celebrating when you are not part of it.   
"Some ways to raise awareness of Hispanic Heritage is appreciating the culture, being respectful to the Latino and Hispanic community, and keep advocating for equality in the United States," said Hawat. 
There are also multiple celebrations people can be part of. For example, "El Día de los Muertos" (Day of the Dead) is a Mexican celebration based on paying respect and remembering those who have passed away. "Día de las Velitas" (Day of the Little Candles) is a Colombian holiday in which people place candles and paper lanterns everywhere they can be seen in honor of the Virgin Mary and her immaculate conception.  
As well as "Día de la Raza o Resistencia Indígena" (Columbus Day or Indigenous Resistance), which is celebrated throughout all Latin America in memory of the indigenous people and their fight during the Spanish colonization period. 
Hawat proudly commented on how the International Club is not only celebrating Hispanic Heritage Month, but will also celebrate other important cultural holidays. 
"We will not just be celebrating Hispanic Heritage Month, we will be doing Black History Month, Arab Heritage Month, Asian American and Pacific Islander Heritage Month, and this year we started including language lessons. It is a very exciting year for the club," stated Hawat. 
The colorful posters and decorations all around the library and hallways are proof of the club's effort to flood Blackman with the Hispanic Heritage month's spirit and hopefully, we will get to see more of it in the future with each celebration.  
About the Contributor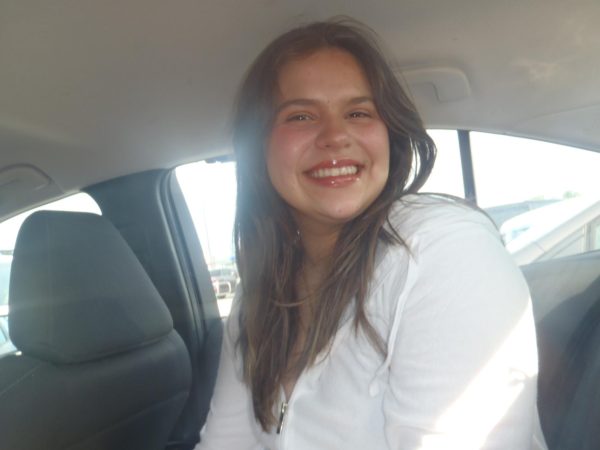 Ashley Torres, Spanish Editor
Ashley Torres is a junior, and this is her second year on The Blackman Voice. In addition to being the Spanish Editor for the newspaper, she is the treasurer...