Blackman Volleyball Player Jada Dye's Last Year Playing
Jada Dye, a senior, has been playing for seven years all throughout middle school and high school. The past three years Madeline Young had been the head coach, but now Macy Pringle has taken over. 
"It honestly changed quite a bit. We got a new head coach this year, so that was a big change, but the first three years are all about building culture. I mean, honestly, I feel like as the years have gone on, we've grown closer. I have got to know more people than I did when I first joined the team," stated Dye. 
When new coaches take over, teams often struggle in adjusting. The Blackman Volleyball Team is no exception. Coaching styles vary, and most are not used to a different style. 
"I mean it is obviously different. A lot of our team is new anyways, so we have a lot of freshmen and new people on the team, so I think it is a fresh start with everything. I think everyone is adjusting to her very well. Her style of coaching is very detailed, but she tells you exactly what she wants from us," said Dye. 
Freshmen players are essential to teams. Not only do they join to get better, but also to find an environment of people with similar interests. It also gives Freshmen a chance to become close with upperclassmen. 
"I love the freshmen on the team this year, they are so fun. Honestly, they have great skill. I have been really proud that they have been able to step up and a lot of the freshmen are on varsity this year too, which is a really big change since you don't normally see freshmen on varsity. They have all done such a good job on stepping up, and just being good teammates. I love them all," stated Dye. 
Dedication and relationships between teammates are vital to having a good season. If a team struggles to get along the performance will be poor. It is always important for teammates to be supportive of each other. 
"I think everyone is doing really well at encouraging each other and creating a positive place and a fun place. I mean obviously skill wise too everyone is doing well at improving and taking corrections our coach gives, which is a big part of the growth we have had over the past several years," said Dye. 
Dye left amazing advice for future athletes at Blackman High School, as well as for her teammates. 
"Obviously have fun, I mean that is the most important. Make sure you are having fun and not burning yourself out. Just try and talk to as many teammates as you can. Make it a fun environment and somewhere newer people are going to want to be a part of. Take it serious enough, because obviously you want to improve, but at the end of the day, it's supposed to be a sport that is fun," stated Dye. 
Blackman has been very lucky to have a player such as Dye. We all wish her the best of luck in whatever she plans you continue as her pathway. Her teammates will certainly miss her next year, but ultimately wish her the best. 
About the Contributor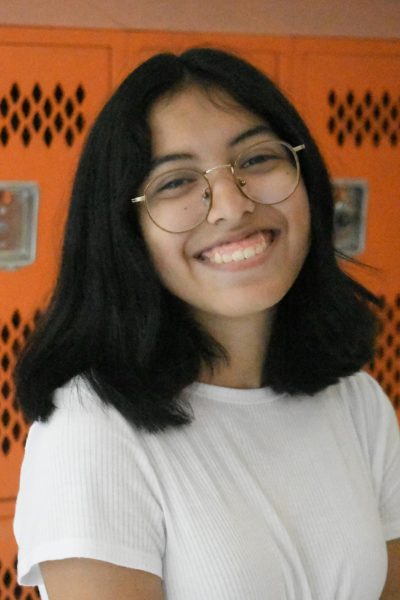 Chai Flores, Reporter
Chai Flores is a junior in her second year of journalism. In addition to being a reporter for The Blackman Voice, she is a member of the Women's Wrestling...