Legends lost in 2021 and 2022
We lost many influential icons throughout the last year.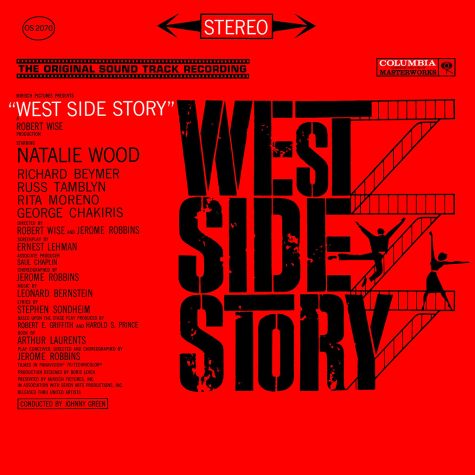 Stephen Sondheim 
Stephen Sondheim was born on March 22, 1930, and died on November 26, 2021. He was an American composer and lyricist who created and worked on many iconic musicals. He is one of the most influential figures in modern musical theatre.  
Sondheim wrote the lyrics for West Side Story. After this, he collaborated on the musical Gypsy.  
Sondheim had a passion for working as a lyricist and a composer. He produced A Funny Thing Happened on the Way to the Forum and Company, which won him nonstop praise from critics and audiences. 
In 1979, he created Sweeney Todd, which in 2007 was turned into a movie. This inspired him with his next creation: A Sunday in the Park with George. Finally, the famous, Into the Woods, was introduced to the musical theatre world. 
Sondheim won eight Tony Awards, an Academy Award, eight Grammy awards, a Pulitzer Prize, a Lifetime Achievement Tony, A Laurence Olivier Award, and a 2015 Presidential Medal of Freedom.  
He has left a husband and a legacy behind.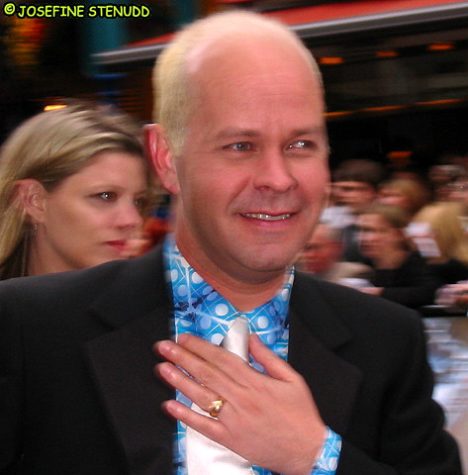 James Michael Tyler 
James Michael Tyler was born on May 28, 1962, and died on October 24, 2021. His career began when he joined a theatre group and was a film editor trainee.  
He was cast in the hit sitcom Friends as the character Gunther at 34 where he appeared in 93 episodes from 1994 to 2004. Unfortunately, he was diagnosed with cancer in 2018 and did not attend the Friends reunion. 
"It was the most memorable 10 years of my life, honestly," stated Tyler.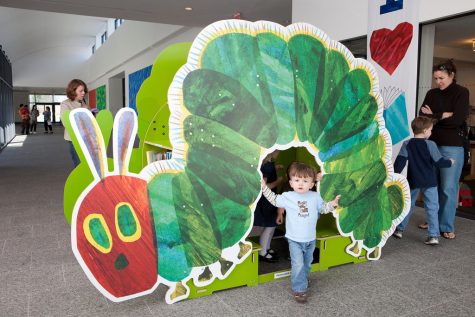 Eric Carle 
Eric Carle, author and illustrator, was born on June 25, 1929, and died on May 23, 2021.
He first got a job as a graphic designer at The New York Times. Bill Martin, an author, saw his work and asked him to illustrate a story he had written. Together, they made "Brown Bear, Brown Bear, What Do You See?" 
Carle's first original book was 1,2,3 to the Zoo. In 1969, he wrote his celebrated classic, The Very Hungry Caterpillar. 
The Very Hungry Caterpillar has been translated into more than 45 languages and has sold over 50 million copies worldwide. He wrote over 70 books in his lifetime and won an abundance of awards for each of them.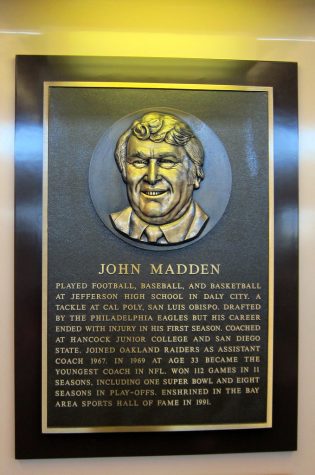 John Madden 
John Madden was an American football coach and television commentator for the NFL. He was born on April 10, 1936, and died on December 28, 2021. 
He was drafted by the Philadelphia Eagles in 1958. He suffered a knee injury during his first training camp making him unable to make a career in the NFL. He coached at Hancock Junior College in California from 1960 to 1963. 
In 1967, Madden was hired as the linebacker coach for the Oakland Raiders. He was promoted to head coach in 1969 at the age of 32. He was the youngest head coach in the league at the time. 
In 1981, after retiring as the Raiders' coach, he became a play-by-play announcer with Pat Summerall. The two of them moved to Fox Broadcasting company in 1994. 
He had the game John Madden Football named after him in 1989, and 40 Madden games have been produced. Between the years 1984 to 1996, he wrote 27 books. 
He was inducted into the Pro Football Hall of Fame in 2006.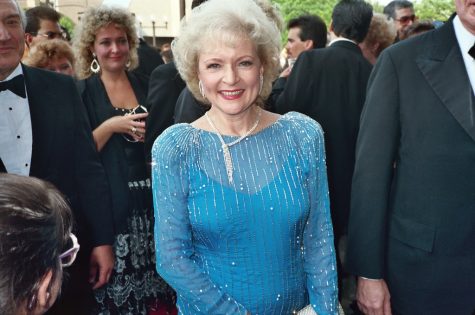 Betty White 
Betty White was a pioneer of early television and a comedian who holds a place in the hearts of many with the work she did in her lifetime. 
She was born on January 17, 1922, and died on December 31, 2021. She began working on different radio shows in the 1940s. In 1949, she started co-hosting Hollywood on Television, and after three years, she became the producer. Following her productions, she earned her first Emmy for Life with Elizabeth. 
White made a difference in the television industry. She hired a woman director and continuously showcased Arthur Duncan, an African American dancer, on The Betty White Show. The show was eventually canceled because of the backlash of minorities being given the spotlight.  
She began to appear on The Mary Tyler Moore Show in 1973. Her iconic role was Rose Nylund, in Golden Girls, showing from 1985 through 1992. Her last role was in the 2019 movie Dog Gone Trouble.  
White is known as the "First Lady of Television." She received eight Emmy awards, three American Comedy Awards, three Screen Actors Guild awards, a Grammy, and a star on the Hollywood Walk of Fame.  
"Everybody needs a passion. That is what keeps life interesting. If you live without passion, you can go through life without leaving any footprints," White wrote in her book, If You Ask Me.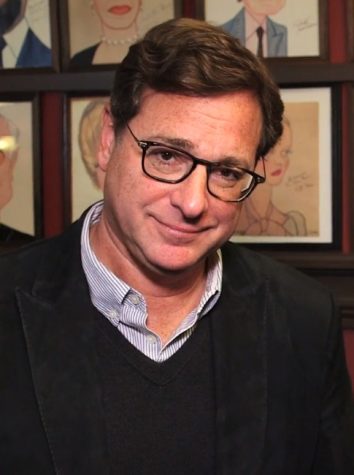 Bob Saget 
Bob Saget was born on May 17, 1956, and died on January 9, 2022.  
Ever since he was little, he had a passion for comic relief. Around the age of 9, he started making movies with a Super 8 camera.  
Since medicine was not in Saget's future due to his grades, he pursued his love for film. His first documentary, Through Adam's Eyes, was made in 1978 and was well received. 
After discovering that film school was not for him, Saget began stand-up comedy. While on the road, he met his manager, Brad Grey, leading to his casting of some small roles. In 1987, Saget joined The Morning Program to add some humor to the show. 
After six months, he was let go of this program and began his next project, which was his greatest success: Full House. As an overachiever, Saget became the host of America's Funniest Home Videos while playing the famous dad role on Full House.  
After Full House was canceled in 1995, Saget wanted to prove that he could be more than just a G-rated TV dad. He participated in more stand-up comedy which was the opposite of his role before.  
He went on to direct a movie in 1996, For Hope. This was an important project as it was about a woman who suffered from scleroderma, an autoimmune disease. Saget's sister died of this disease in 1994.  
Following in 2001, he played the leading role in Raising Dad. In 2005, another side of Saget was shown as he played a role in the documentary, The Aristocrats. He also became the narrator for the sitcom How I Met Your Mother.  
In 2006, he began to write, produce, and provide voices for the nature documentary, Farce of the Penguins. Then, he returned to have the role of a host of the game show, 1 vs 100.  
In 2007, Saget even created his own stand-up show Bob Saget: That Ain't Right.  
In 2009, he returned to television with the family sitcom, Surviving Suburbia.  
Fast forward to 2014, Saget made a stand-up comedy album which was nominated for a Grammy.  
From 2016 to 2020, he repeated his role of Danny Turner in the reboot of Full House: Fuller House.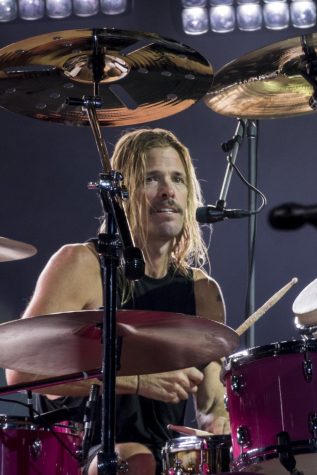 Taylor Hawkins 
Oliver Taylor Hawkins, the legendary drummer for the Foo fighters, was born on February 17, 1972, and died on March 25, 2022.  
In 1996, Hawkins was the drummer of the Grammy-winning artist, Alanis Morissette.  
In 1997, Hawkins found out that Foo Fighters didn't have a drummer after the leaving of William Goldsmith. After meeting with a bandmate, Dave Grohl, Hawkins officially joined the Foo Fighters by recommending himself as a drummer. He spent the next 25 years as the drummer of this band. 
These people's memories live on through their work. They impacted many people, and fans' lives were touched.
About the Contributor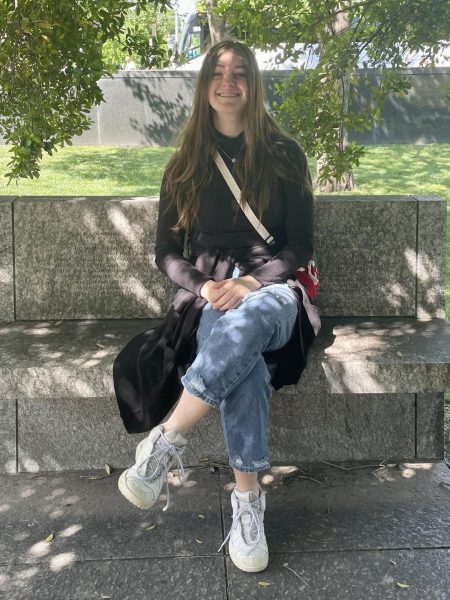 Maia O'Brien, Editor-in-Chief
Maia O'Brien is a senior, and this is her third year in journalism. She is the editor-in-chief. In addition to working for The Blackman Voice, she is...