Blackman Wrestling has strong performance at 2022 State Championships
The Blackman wrestling team is no stranger to success or even championships. They have made it to the TSSAA State Tournament a total of 11 times.   
Over 22 years, Blackman has seen 46 state medalists, 8 runner ups, and 9 state champs. In the 2022 season, they had a total of nine athletes qualify for the state tournament, out of the nine seven competitors placed.  
Seniors Justin Bradford, weight class 126, and Joshua Chew weight class 182, both placed first  
Junior Mason Sells placed third in his weight class, 138. 
Junior Grant Myers placed fourth in his weight class, 132.  
Sophomores Sebron Colson, weight class 106, and Aslan Nadeau, weight class 113, placed fifth.  
Junior Miles Workman placed sixth in his weight class of 220.  
The Blackman wrestling team has been doing well all season. They travel and compete to have a real look at their competition.  
"We travel the state better than anybody else. We try and get them in situations they are going to be in. We seek out the best competition and put them in situations they are going to see at state to prepare them" said Coach Bray, wrestling coach. 
Coach Bray isn't the only one who is constantly seeking improvement. The team members are also always trying to get themselves to the next level. They see that even if you are good, you can always be better.  
"I need to work harder and harder and keep improving and keep improving," said Sells.  
The team has a hunger to grow and be stronger.  
"It was the hardest tournament I've had. My greatest accomplishment was winning. There was some very tough competition," said Bradford. 
As the competition grows stronger so does the team. Bradford and Chew are both graduating but, everyone one else is going to be preparing for next season. They are ready to grow and ready to win.  
About the Writer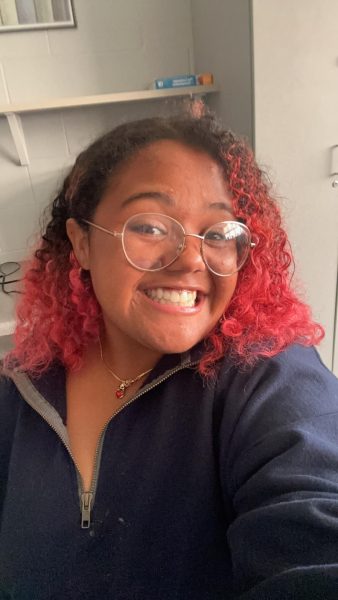 Marciana J. Johnson, Sports Editor

Marciana Johnson is a senior at Blackman and this is her  third year in journalism. She is Sports editor and also the Senior Class President. She...