The 56th Super Bowl Halftime Show was the highlight of the night
On February 13, Sunday night, everyone sat in their living rooms yelling at the TV, talking over each other, eating pizza and wings as if it was Thanksgiving.  
Whether the game was considered "fun" to watch or not, the halftime show was, in my opinion, the highlight of the night. Let's look closer at each of Dr. Dre, Kendrick Lamar, Eminem, Snoop Dog, 50 Cent, and Mary J. Blige's appearances: 
The order of the performances was very well planned. Off the bat, we have Dr. Dre and Snoop dog who were overall the best choices to be the first people to get the audience's attention. If you pay very close attention to the crowd, they get louder and louder the longer Snoop Dog raps. 
Coming up next, we have 50 Cent with his amazing dancers all around him. The choreography was so accurate and together and, in my opinion, very impressive. The outfits were also my favorite.  
Afterward, we have the fabulous Mary J Blige. Can we just talk about HER outfit? One word: Yes. Never mind her dance moves, ON TOP of the notes she hit. 
Following the queen, we have THE Kendrick Lamar. This was one of the best performances he's done that I have seen. The cameraman was 100% his best friend with all the different transitions. Also, it was the way his voice was right on point with the combination of how detailed he made his moves. This performance made me gain a lot more respect for the way Kendrick makes his music.  
Rolling into the rap star, Eminem. Everything about his voice was so clear and clean, no mistakes were made. Each word was so precise and how it should be.  
Now, let's talk about the set. This is the definition of a little goes a long way. It wasn't anything too crazy, but it was just right for the theme of the performance itself. It made the watchers focus more on the performers and dancers. 
There have been many different reviews of this year's halftime show. Some people thought it was the worst one we have had yet while others are saying it was the best. 
I would give the 2022 halftime show a rating of 9/10. It was very entertaining to watch, and given it was the only thing about the Super Bowl I watched, it was the highlight of the night.
About the Writer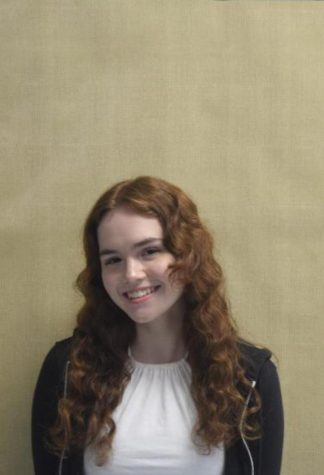 Ava Porter, Editor-in-Chief
I am a senior, and my pronouns are she/her. My hobbies include playing guitar, writing, finding new music, shopping, and working as a shift lead at my...