Applications for The Blackman Voice are out for 2022-23 school year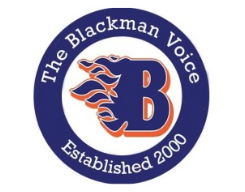 Applications for the 2022-23 The Blackman Voice J-Staff are open!
Your application is due by Monday, January 24, 2022. We have multiple positions open, such as graphic designer, news reporter, sports reporter, and business staff.
Interviews will be conducted during Impact or RTI. 
You will gain important life experience from any position on staff. As a reporter, you will conduct interviews, allowing you to broaden your social and professional skills. If you are on business staff, you will learn to make important contacts. On the graphics team, you will learn various programs and design skills that may assist you later in life. 
I joined The Blackman Voice my sophomore year (I am now a senior), and with all the events that have happened over the past few years, I am lucky to be a part of the staff. The current events have given me inspiration to write, whether it be about COVID or politics. I have always loved editing things, and I am excited to pass on editor in chief to Ava Porter next year!
The staff environment is so friendly and welcoming, helping even an introvert feel comfortable being themselves. 
Teacher recommendations are required for the application process, and your teachers should be notified as soon as you decide to apply. 
Watch the informational video here:
El video en español:
Good luck, and we hope to see your application! Go Blaze! 
You can pick up an application from Lois Walker's room in D-9
Application Link: Voice Application 22-23.docx
Teacher Recommendation Form: The Blackman Voice Teacher Recommendation Form.docx
Download the application and save a copy to your OneDrive AS YOUR LAST NAME, FIRST NAME before you complete the application! Then email Ms. Walker your application. Her email is [email protected]. If you have a paper copy, hand it to Ms. Walker in D-9.
Email Jenene Grover current editor in chief, with any questions: [email protected]
OR email Ava Porter, rising editor in chief, with any questions: [email protected]
If one of the email links doesn't work with your email, copy and paste it or retype it.
About the Contributor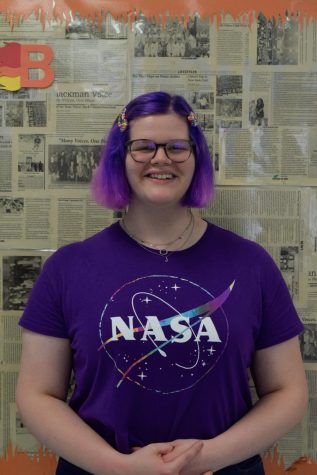 Jenene Grover, Editor in Chief
I'm a senior, and my pronouns are she/they. My hobbies are gaming, listening to music, and hopefully reading (I'm getting back into it again). My favorite...