Student Tech Crew is logging on with Dell certification
The Student Dell Tech Crew is Blackman's crew of students, certified by Dell, that assist Carl Miller, our IT specialist. 
As most of the students and teachers know well, Blackman and Rutherford County have been struggling with internet connection for the past year. Unfortunately, we only have one IT specialist between three schools, but Central Office has thought of a solution to have a student tech crew.  
The Tech Crew is comprised of seniors, who were picked by Robert Fortel. He had the students certified to help Miller with the surge of help needed. Certification took about a week, and after that, they were able to work on school computers.  
"Between Blackman Middle and High there is only one IT specialist, so with just him, it is hard to do everything. So, if people can come in here, we fix it, and he doesn't have to worry about it," stated Alisa Blakenship, senior. 
The students must be certified by Dell to work on the school computers. This opens the students to multiple opportunities for themselves as well as for the community. 
The certification process takes about a week and is online. This consists of learning about troubleshooting and how to fix common problems occurring within computers. Once students finished training, they took a test regarding the information. In order to obtain the certification, they must have passed with an 80% or higher.  
"I think it'll be a good experience overall, especially since this is what I want to go into. It's good hands-on experience for different jobs," said Blankenship. 
Their first steps right now are reimaging computers, a long process of completely wiping hard drives then installing a fresh operating system. 
"Since we did get certified, we could not only do this here but in other places in our life," stated Ethan Krise, senior. 
The goal is not only to take the weight off Miller but to reroute students to the Crew instead of administration.  
"I hope that this will be the central point for a student help desk," said Fortel.  
The Crew is a creative and innovative solution to Blackman's IT specialist shortage. The formation of the Crew is an interesting way to involve an excellent work opportunity for senior students. It is a great way to integrate a help center for students and offer more opportunities in the community. 
About the Contributor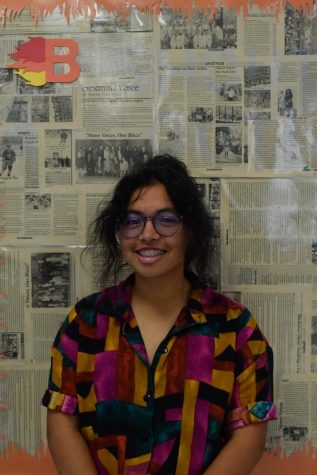 Angel Perez-Escobar, News Reporter
I'm a junior, and my pronouns are she/her. My hobbies include drinking coffee, playing volleyball, listening to music, designing, and watching Netflix....