Blackman Swimming and Diving looks forward to 2021-22 season
Sports are a key part of the high school experience and the last two years have really interrupted that. Although things can't be back to normal yet, the swim team is trying their best to create a sense of normality.  
Two new coaches have taken over in the last two years. Coach Robert Eidemiller started last year, and coach Erica L. Slocum started this year.  
Although Slocum has just started coaching at Blackman this year, she feels that she and Eidemiller share a lot of the same coach values.  
 "As a new coach, it is crucial that you get along with your other coaches, and I feel that myself and Mr. Eidemiller get along really well and have a similar coaching philosophy," Coach Slocum said. 
Not much has changed when it comes to overall coaching style, but this doesn't mean the team is the same. Senior Noah Cobb has made it his job to encourage his team, 
 "Something I learned throughout my swimming career is that when faced with something I've never done before it's best to take the bull by the horns and do the best I can with what I know," Senior Noah Cobb stated. 
 With the few changes that have happened the team is ready to compete, build a better team and get even closer to a normal season for next year. 
 Although the team will not be swimming divisions, both coaches believe they will have boys swimming freestyles 50 meter and 100 meter to go to state and nationals. The coaches see some potential for their swimmers.   
"I think we have will have a good turnout for the regions swim meet this year; hoping for at least 8 swimmers to make it this time. I also think we may have 2 to 3 state swimmers; hopefully more, but I think we have 3 that can make it." Eidemiller said. 
 If this team is half as good as the coaches are describing, they can have a very successful season. 
About the Writer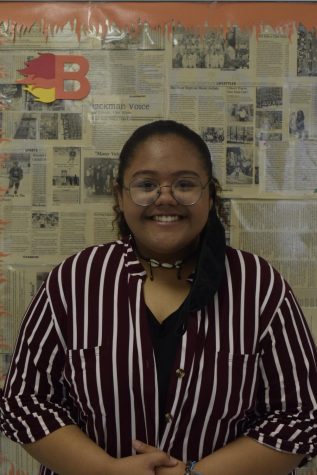 Marciana J. Johnson, Sports Reporter
I'm a sophomore, and my pronouns are she/her. My hobbies include collecting old cameras. My favorite movie is Monster University. Even though it is a...