Staff of the Month: October
What are your hobbies?
I love to play video games: usually Minecraft, but I've been into Portal 2 recently.
What is your favorite thing to do in your free time?
Honestly, at this point, sleep. Hanging out or talking to friends is also nice.
What is your favorite music genre, and favorite song?
At the moment, my favorite genre is like 1930s and 40s jazz, so lots of Ella Fitzgerald, Billie Holiday, and the Ink Spots. My favorite song right now is actually either Eleanor Rigby by Cody Fry or The Four Seasons (Winter) by Vivaldi.
What is your favorite color?
Purple
What is your favorite school subject/ club?
For this year, my favorite subject is English, purely because I've gotten my love for reading back.
What is your favorite quote? (if you have one)
"Even if you're not perfect, you're limited edition." – Kim Namjoon (Do You)
Who is your role model? (if you have one)
John Green, Emma Watson, and Hank Green
What are your plans for the future? (if you have one yet)
I want to become a music producer, so I'm going to MTSU for audio production. I'm also going to study psychology and minor in philosophy.
About the Writer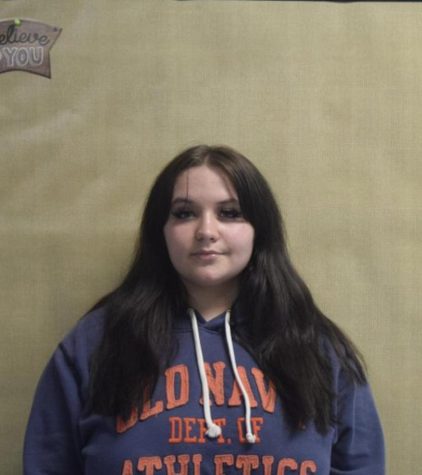 Savannah Brown, Engagement Editor
I am a senior, and my pronouns are she/her. My hobbies include a lot of arts and crafts, mostly crochet. My pathway is Art.