Dante's Top Trends: Halloween Reflection
After spooky season, Dante has some recommendations for you to keep the spooky spirit alive.
Songs: 
"Calling all the monsters" by Thriii ft. Messenger 

 

"Thriller" by Michael Jackson

 

"I'm in Love with a Monster" by Fifth Harmony

 

"Disturbia" by Rihanna 

 
If you want a bigger list, go to https://open.spotify.com/playlist/3Ahhbuns5rmqK2bkoorNHa?si=KOQBDASSSvGIJHUFSOIAuA&utm_source=copy-link to hear The Blackman Voice spooky season playlist 
Movies: 
The Nightmare Before Christmas

 

– Disney+: Two holiday lands that do not know each other, meet when Jack, the scariest character in Halloween Town, crosses the Christmas door meeting a new world filled with happiness and color, and trying to make it his own holiday, make a big mistake. 

 

Friday the 13

th

 – R – Amazon Prime Video and Hulu: Crystal Lake's history of murder does not stop counselors from setting up a summer camp in the woodsy area. Superstitious locals warn against it, but the young people pay little attention to the old-timers.

 

Twitches 1 and 2

– PG – Disney+: Twins from another land that meet each other when they get 18 years old, discover their origins and their witch powers. 

 

The Conjuring

 – R – Netflix: In 1970, paranormal investigators and demonologists were summoned to the home of the Perrons. The Perrons and their five daughters have recently moved into an isolated farmhouse, where a supernatural presence has made itself known. Though the manifestations are benign at first, events soon escalate in a horrifying fashion.

 

Hocus Pocus

 – Disney+: After dismissing a superstitious story, three teenagers accidentally free a coven of evil witches who used to live in an abandoned house. Now, with the help of a magical cat, the teens must steal the witches' book to stop them from becoming immortal. 

 

Insidious

 – PG-13 – Hulu and Amazon Prime Video: Parents take drastic measures when it seems their new home is haunted, and their comatose son is possessed by a malevolent entity.

 
TV Shows: 
The Walking Dead

 –

 Netflix: Based on the comic book series written by Robert Kirkman, this gritty drama portrays life in the months and years that follow a zombie apocalypse.

 

Z Nation

 – Netflix: Several years since a zombie virus swept across America, there's only one person known to have survived the infection and the world's last hope at creating a vaccine.

 

Chilling Adventures of Sabrina

 – Netflix: This adaptation of the "Sabrina the Teenage Witch" tale is a dark coming-of-age story that traffics in horror and the occult.

 
Things to do: 
Have a costume party: Organize a party with your friends and have a contest for the best costume. Ask your parents for permission before organizing it!

 

Make a movie night: Get together with your family and friends and share a night with them watching scary movies and eating snacks. 

 
About the Contributors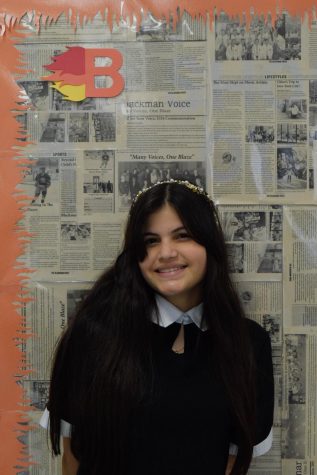 Michelle Loria, News Reporter
I'm a senior, and my pronouns are she/her. My hobbies are reading, writing about things that matter to me, singing, dancing, and acting. My favorite...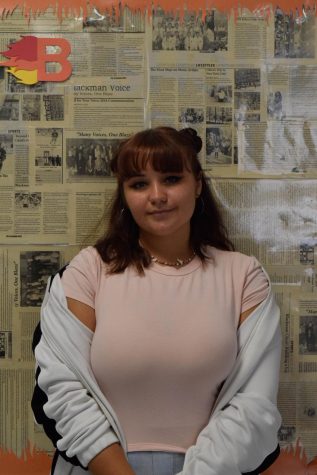 Savannah Brown, Graphics Editor
I'm a junior, and my pronouns are she/her. My hobbies include art, music, and gaming. I love any Disney movie, and I love watching anime. My favorite...