Rod Run revs up Pigeon Forge
Rod Run is a three-day event that takes place at the LeConte Center in Gatlinburg, Tennessee, twice a year, once in the spring, April 16 through 18 and another in the fall, September 16 through 18. 
Older versions of cars line up and down the parkway (the strip) to show off their cars. The LeConte Center chooses a handful of cars to make it into the indoor showcase. The charge to get in is $10 per person with free parking. 
During the day, people park their cars on the parkway, many of which are for sale. The whole town is packed with cars and trucks showing off their new builds.  
Truck meets give you the chance to see more of the cars or the trucks that you are interested in. The truck meets are hosted by certain truck groups like Stunna Empire and other truck groups that want to have a meet to show off their builds after the Rod Run showcase. 
Pigeon Forge Car Show Schedule – 2021 Dates (pigeonforgetnguide.com) 
About the Contributor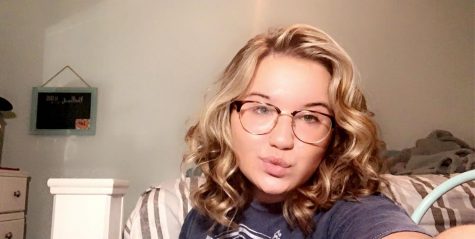 Taylor Matney, Reporter
My name is Taylor Matney, and I'm a Junior. My main goal in life is to be successful! A fun fact about myself is that I've played Softball for 12 years....