Crushing gender barriers 
Females in Male-Dominated Sports
Women have often been featured as accommodating, nurturing, fragile beings who play the role of an almost helpless figure in society. This exact idea is why in the past many athletic women were seen as masculine unless participating in "feminine" type sports, such as ballet, synchronized swimming, gymnastics, etc.  
All sports previously named are ones where women are constantly complimented on their gracefulness, physical appearance, and overall, femininity. Men, however, are complimented on their strength, aggressiveness, decisiveness, and so many other empowering traits. 
However, the world has moved from the housewife era, and the modern trend is the working mom or the "do-it-all" mom. Females are quickly entering every part of society, including sports.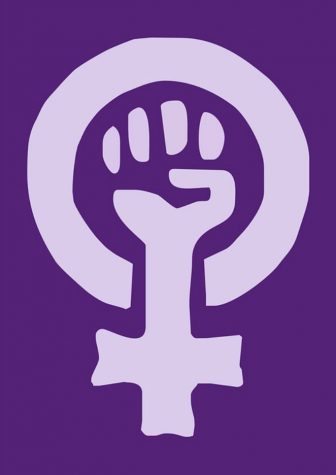 Male-dominated sports, like wrestling or football, are considered only for guys because of how aggressive and "unfeminine" they are. However, there weren't originally rules against women participating in these types of sports. 
"Even though women wrestling may seem like a recent phenomenon, girls and women have actually been wrestling since ancient times. Early inscriptions suggest that Spartan girls wrestled during Roman and Byzantine rule. In African tribes, girls often wrestled as part of their ritual initiation into womanhood," (PBS Independent Lens). 
Wrestling and other ancient athletics have included all genders and are direct historical evidence of the strength of both men and women. 
"Wrestling makes me feel good, like when I'm out there on the mat I know I'm putting my all down to support the family we have on the team. Both the guys and girls do the same workouts, and we all have fun with each other. I've never considered what it'd be like to not be able to do what I love, but I think if females weren't allowed to [join the] wrestling team, I'd join the guys. Wrestling isn't like every part of me, but without it, I feel like I would be missing part of myself that makes me who I am, you know?" said Nena Brown, junior BHS wrestler. 
Sports like wrestling, where they have become a male-dominated arena, are gradually becoming integrated to include all genders.  
"I just want to tell all the girls out there that you can do anything you set your mind to, you really can," said Sarah Fuller, Vanderbilt kicker and soccer player. 
Fuller made history by filling in for one of Vanderbilt's kickers in November 2020 and becoming the first woman ever to play in a Power 5 college football game. Fuller also wore "Play Like a Girl" on the back of her helmet as a nod to Play Like a Girl, a nonprofit that provides girls with opportunities in the male-dominated world of sports and STEM-related careers. 
Women are crushing down barriers and empowering each other along the way to expand modern sports entertainment. 
Source:  
Zander, D, ( December,2004). Girl Wrestler. PBS. Retrieved April , 2017
from https://www.pbs.org/independentlens/films/girlwrestler/ 
About the Writer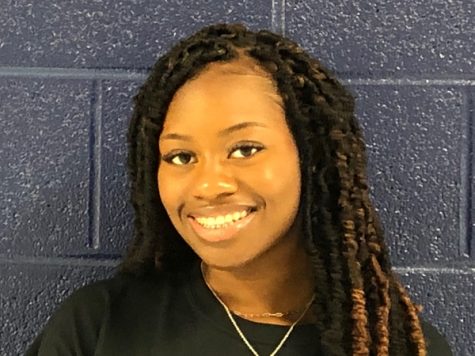 Mckenzie Wade, Sports Reporter
My name is Mckenzie Wade, and  I am a Junior. My main goal in life is to be successful and financially stable. A fun fact about me is I hate math. My...