Matt's monthly mixes: March
With spring around the corner, our favorite seasonal drinks are going to be replaced with new ones; however, that doesn't mean you can't enjoy a nice drink at your favorite coffee shop. 
When it comes to coffee, two places immediately come to mind, Starbucks and Dunkin Donuts. Both places have a wide range of drinks, from coffee to tea and those in between. Whatever you are craving, you are sure to find a drink special to you.  
As a Starbucks regular, I have ordered a range of drinks; though, there is one I am obsessed with: the Strawberry Acai Refresher. If you like a fruity drink, this is a must try. My favorite contains a regular guava juice blend, three scoops of strawberries, and regular vanilla sweet cream cold foam.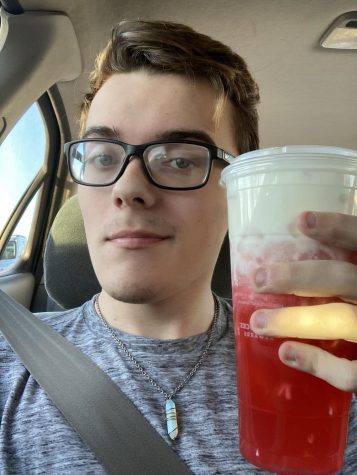 Dunkin has its own version of this drink, the Strawberry Dragon Fruit Refresher. The Dunkin Donuts alternative has a dragon fruit base, while the Starbucks one has a strawberry acai base. 
If you aren't looking for a fruity drink, you could try a frappuccino. Frappes are basically just fancy milkshakes. From the basic Vanilla Bean, to a complex Mocha Swirl, these drinks are highly customizable, and most don't contain coffee.  
If you are looking for a fun addition to your drink to spice it up, I would recommend adding caramel, cold foam, or even blended java chips.  
Dunkin has a few iced lattes you can choose from as well. Mocha, caramel, hazelnut and French vanilla are the four you can order, all with several milk options, such as almond milk and oat milk.  
Both Dunkin and Starbucks have different drink sizes you can choose from. Starbucks' sizes are tall, grande, venti, and trenta. Dunkin's sizes are the standard small, medium, and large. Both places have a wide range of prices on their drinks; however, Dunkin Donuts is cheaper than Starbucks. 
Additionally, Dunkin Donuts offers app discounts; the current one being a free doughnut with every drink purchased on Wednesdays.  
https://www.dunkindonuts.com/en  
Though these places are well–known and popular, some people choose to make their own drinks.  
Lois Walker, psychology and journalism teacher at Blackman High, loves to make one of her favorite coffee mixture sat home: 
 Southern Sunday Toasted Pecan

 

Unsweetened vanilla almond milk

 
Cinnamon

 

A splash of liquid mon

k

 

fruit or a teaspoon of sugar as a 

substitute 

 

A tiny dash of salt

 
Southern Sunday is a local Murfreesboro coffee company. To order, go to https://southernsundaycoffee.com/ or go to Vine Street Market or Tasty Table in downtown Murfreesboro. 
Another local coffee cafe is Just Love Coffee. They sell breakfast, lunch and dinner, as well as coffee.  
If you are socially distanced, you can have a family member drop off pre-made brews or even ground coffee bags; additionally, you can buy cold brew coffee from stores too.  
If you have no plans this month, nothing beats the taste of a fresh drink specially made for you! 
About the Writer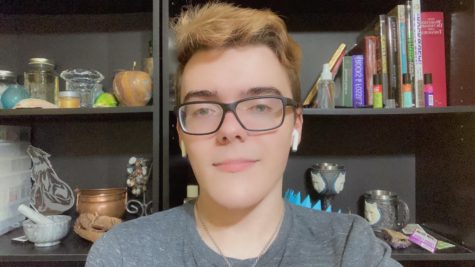 Matt Taylor, Reporter
My name is Matt Taylor, and I'm a Junior. My main goal in life is to be able to die knowing I won't be forgotten. I want to have a lasting impact on society,...