Cheer goes country
BHS students were featured in country music star Thomas Rhett's music video
Thomas Rhett has been one of the most popular country/pop music artists of today's time. Winning ten major music awards and having been nominated for four Grammy awards, he has slowly risen to the top of the charts since 2016.  
With the debut of Rhett's newest single, "What's Your Country Song," Blackman was lucky enough to be featured in the video.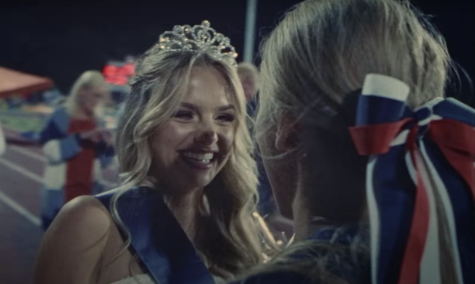 Maddee Grace Candlish, one of Blackman's senior cheerleaders, made the connection through her sister and a family friend in the videography business.  
"He [the family friend] messaged [us] about an opportunity to shoot a music video for a big name in country music and thought that it'd be perfect for a couple friends and I to do. I told him that I would love to do it, but I would have to be back in time to cheer our homecoming football game! He messaged me back and said that they might actually prefer to shoot at the football game. A few phone calls and permission slips later, we were secured a spot in Thomas Rhett's new hit single!" stated Candlish. 
As it turned out, producers for the video were looking for a football game to shoot for the video. Since it was the homecoming game, BHS was the perfect candidate.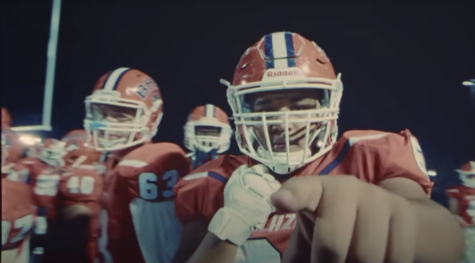 Those who were involved in the video say that the filming was almost completely normal, producers blended in perfectly and nothing was interrupted.  
"They did have us do a couple things a second time (like tumbling and stunting) so that they could film them from different angles. The film crew blended in with the crowd and were not at all in the way of any of our groups," said Hollee Candlish, BHS cheer coach.  
The video features many different clips of different scenery throughout, including our football game and crowning of the homecoming queen.  
Rhett's team was able to capture a Friday night spent under the lights of a football game in a southern town, which was ultimately the goal of "What's Your Country Song?".  
"It was an amazing feeling! Not many people can say they were a part of a production like this one, so it will be very fun to remember and look back on in the future! Blackman is special, and I think they captured that perfectly!" stated Candlish. 
Normal school routines and activities this year have been completely disrupted by the COVID-19 pandemic, and the music video was a very fun thing for Blackman to be able to be involved in. Coach Candlish believes this as well, implying that it implemented a bit of fun for students and teachers alike.  
"With the COVID pandemic restrictions making many things different this year, it was very special to have the opportunity to be involved in the Thomas Rhett video.  It is something our squad and many others at our school will not forget!" stated Coach Candlish. 
Coach Candlish also tells us that this is not the first music video in which Blackman cheer has been lucky enough to participate. The team was also featured in a 2017 music video for "The Comeback," a song by Danny Gokey.  
"Actually, this is the second video in which Blackman Varsity Coed has participated in recent years. A few years ago, we had to go on location in Nashville to film a choreographed routine for Danny Gokey's song, 'The Comeback.' It has been quite the honor to be asked to participate in both videos and has been quite the memory maker for our team. Not too many people can say that they have been in a Thomas Rhett music video, but lots of students at Blackman High School can!" said Coach Candlish.  
Blackman High School's feature in a globally debuted music video has been a seemingly fun and unique experience for all involved.  
You can watch the official music video for Thomas Rhett's "What's Your Country Song" at this link: Thomas Rhett – What's Your Country Song (Official Video) 
About the Writer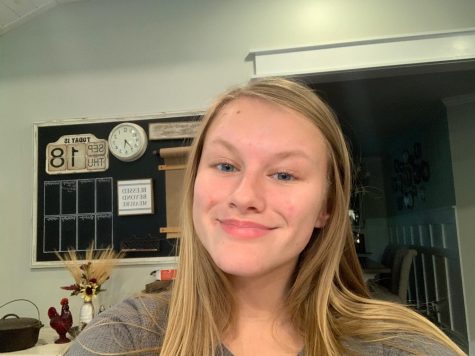 Brenlee Goins, Reporter
My name is Brenlee Goins, and I'm a Junior. My main goal in life is to be successful, and I would really like to move to a big city and become a lawyer....