Blackman Wrestling is continuing its dominant tradition
The Blaze Wrestling team has had an interesting year so far with the appearance of Covid-19 taking its toll on their season. The season lasts from October-February in a normal year. Unfortunately the team did lose a month due to off and on quarantine.  
Even with this lost time, the team has kept their spirits up, and the upperclassmen are preparing to pass their legacy down. 
"I think Blackman has a really bright future when it comes to wrestling, and my underclassmen have a lot of potential, skill, and show real promise as a team. The only thing I can hope for is for the rest of our season to not get cancelled, considering it hasn't been the senior year I originally thought I would have," said Jayden Hemphill, senior. 
Even with quarantine, the Blaze team has won all their duals and many individuals have placed first in tournaments.  
"Our season hasn't been bad; we've won a lot, and many of the upperclassmen have placed first in matches. It's just sad how we haven't had a full season, but I can look forward to going all out for my final season next year," stated Brayden James, junior. 
The pandemic put pressure on the wrestlers this year to show their discipline and dedication to the sport with constant temptation. 
"I'm not gonna lie. It's been harder this year than ever to make weight with quarantine. I ate whatever I wanted, and once I got back, I was surprised at how much I needed to lose. I've just had to try to be stricter on myself now since I got a little lazy over these breaks," stated James. 
Many of the upperclassmen, however, have continued to be strict and follow their own discipline by wrestling for their own reasons. 
"I wrestle because it keeps me disciplined and builds a sense of family and responsibility because everyone counts on me, just like I on them," stated Hemphill. 
Many of the wrestlers show the same values which helps with team bonding in an individualized sport. 
"Wrestling has always been my favorite sport, and it's taught me about the strong [family bond] teams have. And I like the rush I got when I wrestle," Alex Rose, senior. 
The Blaze wrestlers have a few more promising matches left of their season. 
About the Contributor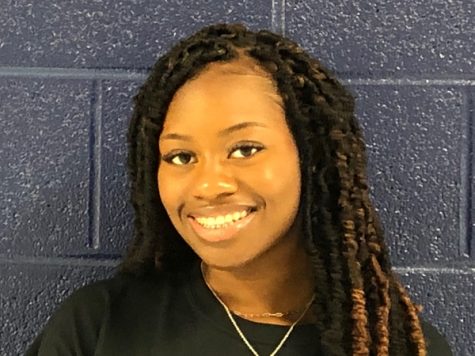 Mckenzie Wade, Sports Reporter
My name is Mckenzie Wade, and  I am a Junior. My main goal in life is to be successful and financially stable. A fun fact about me is I hate math. My...