How to get in touch with your counselor
During the time of the pandemic, it is more difficult to contact the school counselors. While in person learners can go to the office and ask the question they have for the counselor; distant learners cannot. The best way to contact each grade level counselor is by email.   
The faster and safer way for everyone's health is to email the specific counselor per grade level. Start by having an introduction: introduce yourself, considering they do not see you as often as they once did, then ask them how they are before getting into the topic that needs to be touched on like a normal conversation would be. Counselors are more likely to respond to having an introduction because it is respectful, and it is also how people send emails to their boss or co-workers. 
Another way to get in touch with the counselors is to join the fireside chat. every Friday at 11:00 a.m. on Zoom. They sent out an email inviting all distant learners. Another way to attend the fireside chat is on the BHS website. This way you can talk to the counselors about questions or concerns you may have. Sometimes the counselors include other administration in the fireside chat.  
This time is hard on everyone. One of the best way to keep people safe is to email any questions or concerns to your counselor.  
9th grade class of 2024 – Amanda Schneider          email- [email protected] 
10th grade class of 2023 – Paige Swanson       email- [email protected] 
11th grade class of 2022- Marcus Lyons         email- [email protected] 
12th grade class of 2021- Jackie Wilder          email- [email protected] 
About the Writer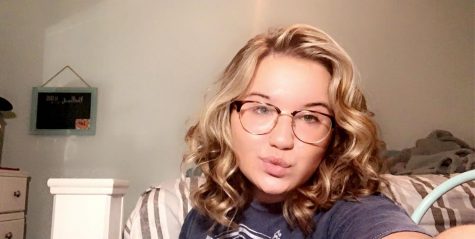 Taylor Matney, Reporter
My name is Taylor Matney, and I'm a Junior. My main goal in life is to be successful! A fun fact about myself is that I've played Softball for 12 years....