How social distancing affects students
Social distancing is recommended by the CDC to prevent the spread of COVID-19. This means you have to keep space between yourself and other people for everyone's safety.
The guidelines to social distancing are simple and easy to follow. You have to stay at least six feet apart from others. People are urged not to gather in large groups for everyone's safety. The most important guideline is to stay out of crowded places and avoid mass gatherings, such as sports games and concerts.
Additional ways to stop the spread of this virus is to clean and sanitize common household items that everyone uses and to wash your hands with soap and water frequently.
Overall, people are urged to touch as least as possible and sanitize common household items that everyone touches prevent the spread of this ruthless virus. With this new way of life, many daily activities have changed.
"It just cut everything short. The last two months are when all of the senior things happen, so it feels like we didn't even get a senior year," stated Cosette Frambach, senior.
The activities that the seniors missed out on, such as senior week, (unofficial) senior skip day, the senior prank, and overall, ending their last year of high school. However, prom has been rescheduled to June 20th and graduation has been rescheduled to June 22nd.
"I'm completely out of a job due to quarantine," stated Wes McDowell, senior. Prior to the "safer at home" order, McDowell worked at Toot's on South Church.
With the state reopening some medical professionals believe another "safer at home" will be necessary later this year.
"I really miss going out and not having to wash my hands every three seconds, and everywhere being out of toilet paper," stated Wes McDowell, senior.
With the virus interrupting normal daily activities, it can take a toll on people's mental health. This is all based on how much human interaction is beneficial to them. To help your mental health during this time, talk to the people who care about you because everyone is going through the same thing.
"I hope to gain the ability to truly never take anything for granted because you never know when it could change or end," stated Cosette Frambach, senior.
About the Writer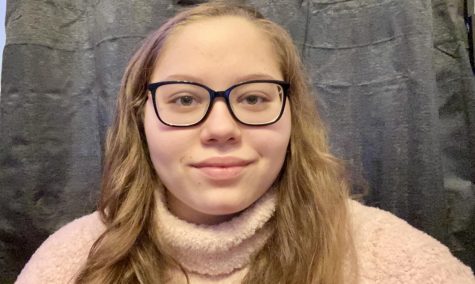 Mia Isom, Associate Editor
My name is Mia Isom, and I'm a Senior! My main goal in life is to be successful and  happy. A fun fact about myself is that I genuinely enjoy reading...