Online AP exams made simple
With remote learning continuing across the nation, all AP exams have been moved to an online format. There are many ways to prepare to get ready for these exams.
First, check with your AP teacher(s). They will provide practice for you as well as when your exam is and the time frame. Make sure the time your exam starts is in your time zone. The AP website is in Eastern time, and we are in Central time.
College Board has also asked for students to check into their exams 30 minutes prior to the start time. You will sign in with your AP ID which is in your profile on College Board's website or you can find it in your emails.
Two days prior to the exam, College Board will be emailing your exam ticket. This will have your AP ID and a link to enter the exam. If you are kicked out of your exam on accident, you can reenter through this ticket.
College Board's Youtube channel provides videos filmed by AP teachers across the globe, providing practice questions and handouts that are printable. The channel is divided per subject, so you can easily access their videos.
College Board's website also provides many resources to prepare students for the format of the exam. There is a demo students can use to practice turning in exams. It only takes 20 minutes and students can enter "PRACTICE" rather than their AP ID at the beginning. This link provides the demo as well as a video explaining how to turn in your exams on exam day.
You can turn in exams either by handwriting your exam and submitting a photo, attaching a file saved to your device, or copying and pasting your exam. At the top of your exam, you need your AP ID and your  initials. You can use any device: computers, cell phones, or tablets.
There is also a AP Exam checklist that has every step you need to take before, during, and after the exam. You can access this through this link, and it's printable if needed. Here is a link providing five steps you should take to prepare for exam day.
Remember, while this exam is open book/note, you cannot contact your friends for help or use shared links and documents for reference and help. However, you can use textbooks, worksheets, notes, and past exams for help. You may also use the internet, but this isn't advised since it takes more time than necessary. Also, if you stumble into a message thread by accident, your exam will not be scored because there is no way for College Board to know if it was an accident or on purpose.
The exams will be shorter as well. Exams with one question will be 50 minutes, 45 minutes to write and 5 minutes to turn in. Exams with two questions give 25 minutes writing time +5 minutes submission time for the first question and 15 minutes writing time +5 minutes submission time for the second question.
Make sure you prepare for the exam(s) you will be taking. Make sure the contact information the College Board has is correct, so you will be emailed your e-ticket and scores.
Advanced Placement exams will be held from May 11- May 22.
About the Writer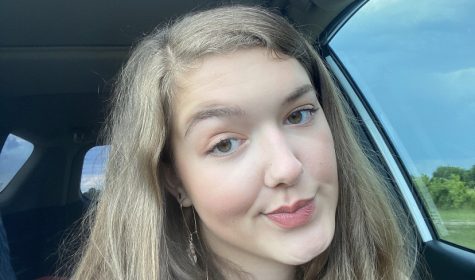 Maddy Williams, Editor in Chief
My name is Maddy Williams, and I'm a Senior. My main goal in life is to travel the world and become a writer. A fun fact about me is I serve in Children's...