Bieber's back . . . back again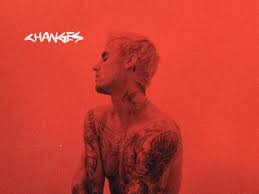 After an almost four year hiatus from music, Justin Bieber has come back like he never left. While he was gone from the music scene, Bieber maintained a decent social media presence, still posting on his social media from time to time.  
Bieber first hinted at his comeback to the music industry on December 12, 2019 by tweeting a video of a black screen with the year 2020 on it. He then followed up by tweeting three different dates.  
The first date Bieber tweeted ended up being the link to a video about him coming back to music. The video revealed that Bieber would be dropping a new single, album, tour, and docuseries in 2020. 
On the 31st Bieber released the trailer for his YouTube docuseries Seasons. The show is available to watch with YouTube Red or on Bieber's YouTube channel. The series follows Bieber through his surprise Coachella performance, the making of his album, and his wedding to wife Hailey Bieber. 
Three days into the new year, Bieber released the first single off his upcoming album Changes. The single, Yummy, was soon accompanied by a music video. In the video Bieber is seen eating a multitude of foods and vibing to the song with his co-stars in the videos. 
Bieber went on to release his album Changes on February 14, 2020. The new album has 17 songs and four features. For the last song on the album, Bieber brought R&B singer Summer Walker on to the remix of track 6, Yummy. 
Bieber wrapped up his YouTube series on February 25, 2019, by documenting his first week after the album release. The album debuted number one worldwide and was his seventh album to do so. 
The album had received mixed reviews from Bieber's and other music lovers and reviewers. Some claimed the album was repetitive while other were just glad he was back on the music scene. The album is currently number one on the Billboard Top 200 chart. 
The album was lowkey a flop . . . but it's okay because he's Justin Bieber. <3