Blackman supports ALS
Blackman High School found a fun new way to raise money for ALS: punishing the administration.
The administrator with the most money collected in a bucket posted outside of the cafeteria, received the worst punishment, voted by students, at this past pep rally. All money collected in each bucket goes towards helping to research and spread awareness for ALS. 
ALS, or amyotrophic lateral sclerosis, is a progressive neurodegenerative disease that affects nerve cells in the brain and the spinal cord. In this disease, nerve cells break down, which reduces functionality in the muscles they supply.  
This disease is very rare with fewer than 20,000 US cases per year. The cause is unknown, and the main symptom is muscle weakness. Medicine and therapy can slow ALS and reduce discomfort; unfortunately, there is no cure for ALS. 
The administration who participated were Andrea Holder, Tim Pedigo, Ken Reed, Scott Lawless, and Dr. Leisa Justus. Each principal tried various ways to get others to win, which is more of a loss for them since they got punished. All the assistant principals had various things to say about how they felt about the competition, their competitors, and what ALS means to them. 
Lawless considered the challenge to be a fun way to fundraise and for others to learn about this disease. "If the intent to raise money to help to go for research, and anything that can be done to help a disease such as ALS is a good thing. Sometimes that means people must do silly thigs to help raise money, but it's all in good fun. If we can all chip in and do our part to help with the research, then that's a good thing," Lawless said. 
Pedigo, much like Lawless, did not do any campaigning for other administration.  
"I don't necessarily have personal ties to it. I guess I'm fortunate in that way; I've done it before with the ice bucket challenge though. I think it's great; it's something I can be part of, and I'm impressed by the faculty and staff working together to donate," stated Pedigo. 
Although Holder is busy, that didn't stop her from pitching in a little effort for the challenge. She became aware of ALS through Steve Gleason with the New Orleans Saints; his story is touching, tragic, and inspiring. The challenge raised awareness and money to fight the disease. 
"I absolutely have done something to make the other AP's win, I just can't say what yet. We all just have to remember this is all in good fun, so I'm happy to take a pie in a face if it raises money and awareness for a good cause," Holder shared. 
Reed was the most hype about this challenge out of all the principals though.  
"I think it's a great opportunity to raise awareness and funds to help fight ALS, which is an awful disease that has hurt many people in this country," he stated. 
Even though ALS is a terrible disease, Reed found a way to make donating money for ALS awareness fun. He brought other competitor's buckets around to get donations and acted as a kind of hype man to get the most money donated.  
The pep rally finally revealed who received the most punishment, which was fun for the students to see. Reed, Lawless, and Justus were punished by having pies thrown at their faces and kissing an animal. 
All the principals took their punishment with a smile on their faces, supporting a great cause. 
About the Contributors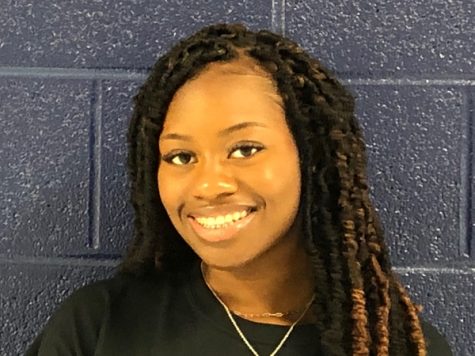 Mckenzie Wade, Sports Reporter
My name is Mckenzie Wade, and  I am a Junior. My main goal in life is to be successful and financially stable. A fun fact about me is I hate math. My...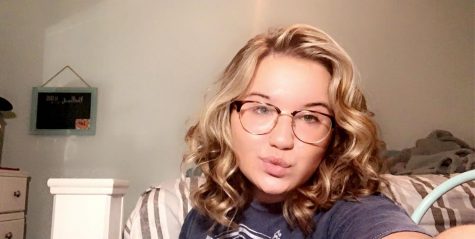 Taylor Matney, Reporter
My name is Taylor Matney, and I'm a Junior. My main goal in life is to be successful! A fun fact about myself is that I've played Softball for 12 years....