Audition for Shrek the musical
November 14th is the day when students will nervously prepare themselves to audition for the Spring musical. Auditions are directly after school this Thursday, and they will be held in the auditorium.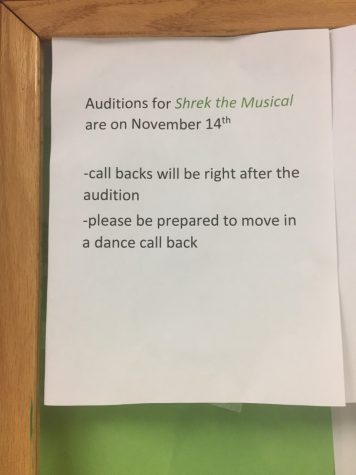 Shrek the Musical is loosely based on the movie. The musical choice had been between Shrek and Godspell, but Shrek finally won.  
 "Shrek is funny and the play has a positive thing where it's okay to be different and people need to know it's okay to be different," said Richard Browder, Blackman's theatre teacher.  
Shrek the musical has a lighthearted theme that has many students excited to audition. 
 "I want to audition because I love the musical Shrek! It's fun, creative, and has a lot of sass. It's basically me in a musical," said Savannah Blades, senior.  
Many students are nervous about auditioning and don't know how to prepare. Students need to have a song already prepared and know that they  
"You should listen to the soundtrack, choose a song that reminds you of some of the songs that you hear in the soundtrack, prepare to sing a verse, and then we'll call you back for any of the fairytale roles," said Browder.  
The soundtrack and videos of the musical can be found on YouTube. To find a good song choice, one should choose a personal favorite that also is similar to Shrek's soundtrack.    
"For a song, you should choose something upbeat that you enjoy singing, something that will showcase your voice as best as you possibly can" said Jet Thurmond, a senior.  
As for how to mentally prepare oneself for the audition, one should remember to relax. Auditions can be extremely competitive and tensions run high.  
"I would tell them to go in the audition with confidence and to be audacious. All the teachers in the audition want to see someone who is confident in what they are doing and are confident with themselves" said Savannah Blades.  
If being confident is intimidating, just try your best. That's the most important thing. Do not act exactly like a copy of the character.  
"We're looking for what you can individually bring to the character," said Browder.  
Do your best and have fun at the auditions in the auditorium at 3:40.  
About the Contributor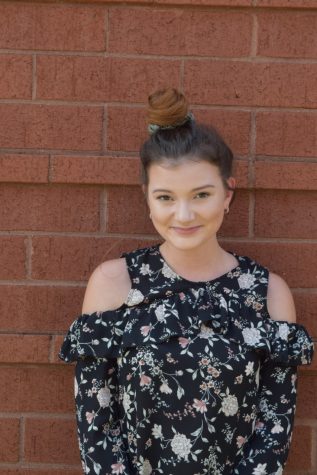 Lexie Shumate, Reporter
Hi, I'm Lexie. I like dogs a lot more than people, and I spend more money than I have on food.