5 Hispanic artists who paved the way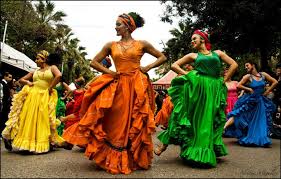 September 15th to October 15th is Hispanic heritage month. Hispanic culture has been imbedded into many of the things we enjoy daily from food to color TV.  
Pop culture especially has been heavily enriched by Hispanic artists, whether that be through music, art, or theater. Here is a list of five Hispanic artists who have paved the way for modern day music and art. 
Jennifer Lopez: Lopez is a singer, songwriter, actress, dancer, and fashion designer. She was born to Puerto Rican parents in New York. Lopez has taken lead roles in movies like The Wedding Planner, The Back-Up Plan and Hustlers. Lopez has also been nominated for two Grammy's.  
Frida Kahlo: Kahlo was a Mexican artist in the early 1900s. Kahlo was mostly known for her portraits of herself and others. Kahlo passed away in 1954. Before her death her art allowed her to open conversations on gender, class, and race in Mexican culture.  
Alexa PenaVega: PenaVega is a Columbian actor and singer. She is most known for her role in the Spy Kids series as Carmen Cortez. She's also starred in movies like Sleepover, Machete Kills, and Twister. She's married to fellow Hispanic actor Carlos PenaVega. 
Romeo Santos– Real name Anthony Santos, he is a singer, songwriter, producer, and actor. He is mostly known for his position as lead singer in the band Aventura. His first acting job was in 2007 in a movie called "Sanky Panky" with his bandmates. He was then in Furious 7 (Fast & Furious franchise) in 2015. He went on to lend his voice to the Angry Birds film in 2016. 
Marc Anthony:  Born Marco Antonio Muñiz, he is a singer/ songwriter/ producer/ actor. He's won two American Grammy's and six Latin Grammy's. He is also the top selling tropical salsa artist of all time. He was the recipient of the 2009 Congressional Hispanic Caucus Institute (CHCI) Lifetime Achievement Award.  
More Information on Hispanic culture and inventions: 
https://www.uspto.gov/learning-and-resources/inventors-entrepreneurs/hispanic-heritage-and-inventions 
https://www.explore-hispanic-culture.com/hispanic-culture.html 
https://www.sciencedirect.com/topics/psychology/hispanic-culture 
About the Writer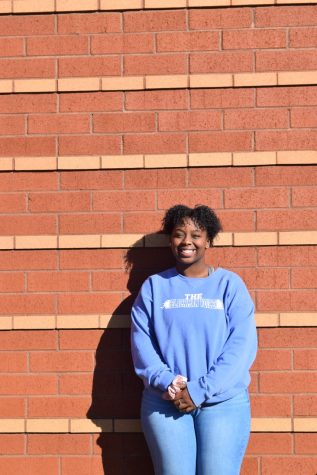 Alaysia Brown, Life Styles editor
Self-proclaimed connoisseur of good music, chai tea enthusiast, rugby player, and heartbreaker. P.S I don't actually break hearts.