Who is YUNGBLUD ? Artist Review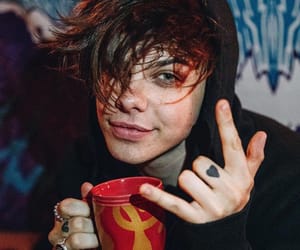 Alternative music has become one of the more listened to genres of music in the last few years. Artists of the genre are putting out more meaningful music and caring less about the opinions of mainstream media. One of the several artists that have come to bat for alternative music is YUNGBLUD. 
Origins  
Born Dominic Harrison, the English singer songwriter has begun making a name for himself in the music industry. From being compared to Artic Monkey's and making songs with some of the bigger names in alternative music, Harrison not only writes and performs his own songs, but knows the instruments to play them, such as guitar. 
Harrison was born and raised in Doncaster, South Yorkshire, England. He grew up listening to artists like Artic Monkey's and Blink182. His grandfather was a guitar player as well. He began making music at a young age. When it was time for him to begin his career, he signed with Locomotion Records 
Discography 
In 2017 Harrison released his first official body of work, YUNGBLUD EP. The EP featured single "Tin Pan Boy". From this EP also came the song "I Love You, Will You Marry Me". This is one of Harrison's most vulnerable songs that he has released since his debut. 
 In 2018 Harrison released his full-length album 21st Century Liability under Locomotion Records. The album included one feature track "Machine Gun" ft. F**k the NRA. The album featured three songs from his EP: "Anarchist", "I Love You, Will You Marry Me", and "Polygraph Eyes". 
During 2018, he released his second most popular single "Falling Skies". He teamed up with Charlotte Lawrence and the song was released on the compilation album for the popular Netflix show 13 Reasons Why. 
 Harrison started off the year 2019 with a single called "Loner" and soon after released the music video. He has also teamed up with fellow alternative artists Halsey and Travis Barker to create the most famous single, "11 Minutes". The song tells the story of a lost love between two people and when they try to rekindle their spark one dies in a tragic car crash.  
Since the release of "11 minutes", Harison's popularity has sky rocketed. His followers on all social media sites have doubled and he has been on upwards of 10 interviews in the short few months since the songs release.  
After putting in so much work for year it seems like it's all starting to pay off for the young alternative artist. With his fanbase constantly growing and his popularity gaining Dominic Harrison is sure to leave his mark on Alternative music. 
About the Writer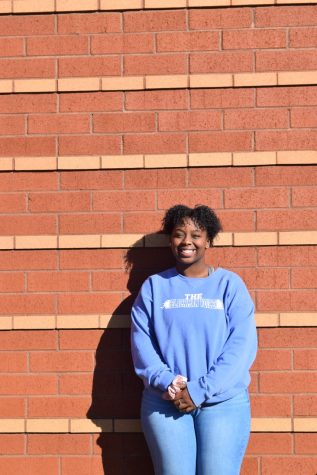 Alaysia Brown, Life Styles editor
Self-proclaimed connoisseur of good music, chai tea enthusiast, rugby player, and heartbreaker. P.S I don't actually break hearts.