The Most Slept on Artists of 2019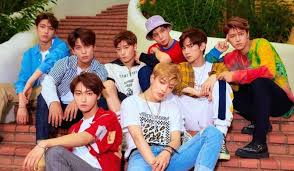 ATEEZ– The new Kpop boy band debuted in October 2018. Previously known under the alias of KQ Fellas, they started their career with songs 'Pirate King' and 'Treasure'. They followed up the singles with their first EP, TREASURE EP.1: All to Zero. In January 2019 they cropped their second EP, Treasure EP.2: Zero to One.  
Ryan Beatty– In 2011, Beatty started making covers on YouTube, his most popular being 'Marry You' by Bruno Mars. After releasing several singles and an EP, he released his first album Boy in Jeans in the summer 2019. 
Snow Tha Product– The California native, real name Caludia Alexandra Feliciano, started her career in 2007. She also acted in the popular TV Show Queen of The South on Oprah's OWN Network. She has released over five projects in her many years in the music industry all while being a young mother. 
Marteen– The Bay Area artist first gained notoriety in 2016 when he dropped his first official single under the label Beluga Heights titled 'Draymond'. His most recent release 'This S**t Sux' was released independently and is by far his most emotionally song. 
boy pablo–  After debuting with his first song Flowers in February of 2016, Nicolas Munoz, better known as boy pablo rose to fame with song 'Everytime'. He then released a self-produced EP titled Roy Pablo and has consistently produced and released quality music since then. 
Gunnar Gehl– Gehl began growing a fanbase in the past few months after being an opening act for boyband PRETTYMUCH on their Funktion tour during the last half of 2018. He released single 'Outta My Mind' whilst on tour. The song has since become his most streamed hit on all platforms. 
Alec Benjamin– The young popstar started out posting covers on Youtube. He began growing his brand by singing to random people in parking lots, beaches, and public areas whilst giving out business cards. In 2018 he released his debut album Narrated for You. He has recently gained attention from Bryson Tiller. 
The Aces– The indie band from Utah consists of all women. The members were longtime friends before they started their band. They began under the name Blue Aces before later changing it to The Aces. Their most popular single being 'Stuck', released in 2016. Since their start in 2016, they have released two albums and numerous singles. 
Most Slept on Artists, A Playlist: 
ATEEZ- Light: https://www.youtube.com/watch?v=S5iE3eRG7Ec  
Ryan Beatty- Haircut: https://www.youtube.com/watch?v=x5LaDjqTujY  
Sno Tha Product- Today I Decided: https://www.youtube.com/watch?v=AbF3xuv6MG8  
Marteen- Left to Right: https://www.youtube.com/watch?v=wdRzgxL7GOg  
Boy pablo- Feeling Lonely: https://www.youtube.com/watch?v=azvMBrRNwq4  
Gunnar Gehl- Outta My Mind: https://www.youtube.com/watch?v=XGkjRGwCevc  
Alec Benjamin- Let Me Down Slowly: https://www.youtube.com/watch?v=50VNCymT-Cs  
The Aces- Waiting for You: https://www.youtube.com/watch?v=B9fDHlz_A78
About the Writer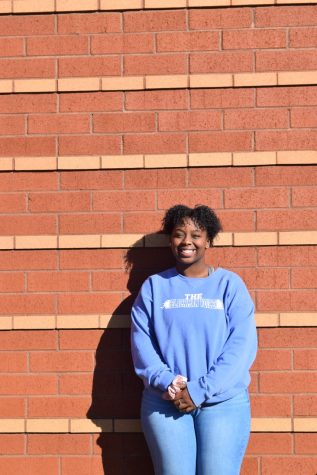 Alaysia Brown, Life Styles editor
Self-proclaimed connoisseur of good music, chai tea enthusiast, rugby player, and heartbreaker. P.S I don't actually break hearts.