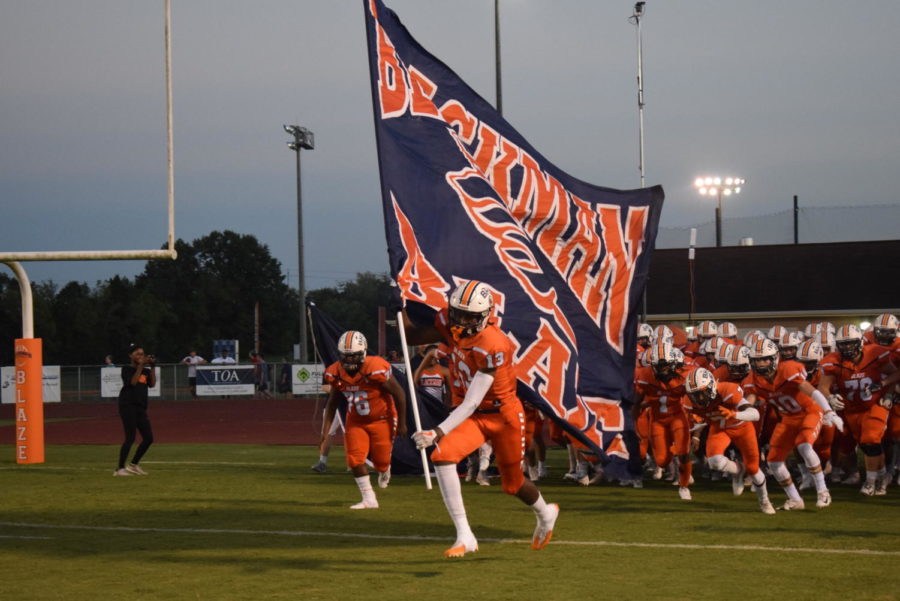 Learning From Tough Losses
January 18, 2019
Our winning 10-1 football season was brought to an end with a 35-14 loss against Mt. Juliet. Even though the football team didn't come out with a win, they learned from the outcome of this game. 
"We learned not to underestimate our opponent because we were overlooking them  for next week's game: us playing Oakland. I think that got in the way of us succeeding that week," stated Trey Knox, senior. 
Others also admitted that their vision was somewhat blocked by the fact that they would be playing Oakland the next week. This was not the only problem, though.  
"We beat ourselves, really. Turnover ruined it," stated Connor Murphy, junior. 
Defense did not read the right keys or hold their responsibilities, and special teams "turned the ball over too many times," stated Trey Knox.  
Mt. Juliet took advantage of their mistakes; they got ahead and stayed ahead. 
"We didn't do what we were taught, like how to do certain plays," stated Brayden Ingram, sophomore. 
There were multiple things that should've been worked on and fixed. Numerous turnovers occurred; also, according to some of the players, the ball was not thrown nearly enough. 
"I think we could've played better on offense. We put the defense in a bad spot," stated Trey Knox. 
At one point during the game, the team lost their energy, and things kept going downhill from that moment. 
"The momentum just dropped," stated Murphy. 
By the end of the game, the team was in a sad state. They were upset, and some were mad, for the seniors. The feeling of losing and the end of the season was upon them. 
"I started crying before the game was even over. It's my last high school game," stated Trey Knox.  
Trey Knox, a future Arkansas Razorback, has expressed his excitement for going to college, but he is still sad and upset since his high school career is over. 
The team will take this loss and use it to help strengthen the Blaze for next year.