Sunset Season by Conan Gray Review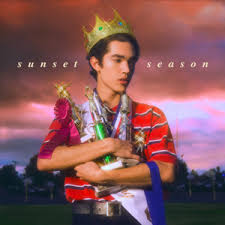 From YouTube to the music scene, Conan Gray is changing what it means to be a young pop artist. Gray began posting on YouTube doing covers and featuring a few of his own songs. In the beginning of 2018, he released his first official song titled Generation Why. After success with his first single, Gray released two more singles, Grow and Crush Culture. In November of 2018, he released his debut EP, Sunset Season, which features two of his previously released singles. 
Sunset Season 
The debut EP from the 19-year-old singer/songwriter includes five songs all centered around the pressures of growing up and the hardships that come with living in the world. Every song gives off a different vibe and relates to a multitude of situations everyday teens experience. 
Idle Town– On the first track, Conan starts by describing the nature of the town he lived in. He speaks about the things that he hated and loved about living in Texas "And everybody's trying to escape (in our idle town)." As the song continues, he speaks of wanting to leave his town and how everybody in the town had an idle mindset, they wanted to leave but make no effort to do so. 
Generation Why– This song was released as a single before Gray put out his EP. In this song he talks about the current generation and the characteristics of the people living in it. He takes an introspective approach, making the first verse about himself and a friend. "We are the helpless, selfish, one of a kind, millennium kids that wanna die." He uses the second verse to talk about the opinions of older generations. 
Crush Culture– By far Gray's most popular song from the EP, this song brings light to the all too common high school crush. He takes quite a pessimistic stance in the song, giving a voice to those who are not fond of relationships. "Crush Culture makes me wanna spill my guts out, I know what you're doing tryna get me to pursue you." He speaks that he would rather be alone then indulge in the act of having a hopeless crush. 
Greek God– In the second to last song Gray makes an anthem against bullies. He articulates the real reason people are bullies. "I know what you really want, a little more confidence". He urges listeners about taking the high road and not care about what people think of them. He asks them to realize that the bullies are just jealous of them and that soon enough their karma will come back around. 
Lookalike– In the last and most emotional song on the EP, Gray speaks of a past relationship. At the beginning of the song, Gray seems to be unbothered by the situation, saying that the new person that his ex is dating is just a lookalike of himself. Towards the end it is revealed that Gray is a bit jealous and spiteful. He ends the song by saying, "Maybe it's time, I find a lookalike." 
Conan Gray has been receiving enormous amounts of love and support on his first body of work as a music artist. He has already signed to a label and began his first tour. His fan base is ever growing, and his future in music is insanely bright. 
About the Writer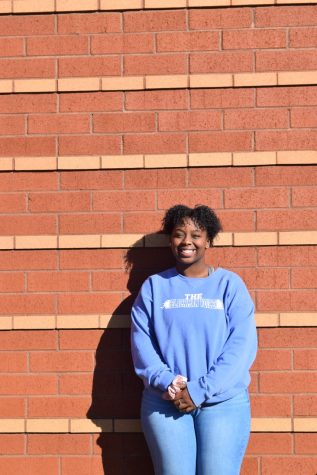 Alaysia Brown, Life Styles editor
Self-proclaimed connoisseur of good music, chai tea enthusiast, rugby player, and heartbreaker. P.S I don't actually break hearts.