The 2018 Heisman Candidates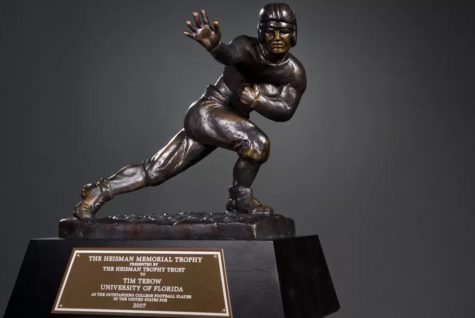 Coming up on December 8th the 84th annual Heisman Memorial Trophy will be awarded. The Heisman Trophy recognizes the most outstanding college football player in the U.S. and is given based on many factors such as performance, hard work, and the showing of integrity.  
This year the ten athletes most likely to be considered include Bryce Love, Trace McSorley, Jonathan Taylor, Will Grier, McKenzie Milton, Justin Herbert, Tua Tagovailoa, Ed Oliver, Khalil Tate, and Jake Browning.  
First up, Bryce Love is definitely one of the favorites this year. Currently a senior at Stanford, Love passed up the NFL draft his junior year to continue playing college ball. He has rushed at least 100 yards in fifteen of his seventeen games so far and in his four years at Stanford he has made 30 touchdowns. He also averaged more than eight yards per carry last season. 
From Penn State, Trace McSorley is the next candidate. While he has earned for his name to be on this list, the odds for him winning are too low for him to be a serious factor. 
Wisconsin's Jonathan Taylor the next favorite behind Alabama's Tug Tagovailoa and Love. As a freshman he had 1,977 rushing yards and made a run at 2,000 yards during the 2018 season. Taylor also had one of the most productive rookie seasons by a running back in FBS history.  
While there's only small talk, Will Grier from West Virginia has a shot at the Heisman after his game against the Longhorns of University of Texas at Austin. Grier's impressive pass over Texas defenders to Gary Jennings Jr. won the game for West Virginia and kept them in first place of the Big 12 standings. Without this momentous pass, they wouldn't have been in the position of then go on to win against the Morgantown Sooners.  
McKenzie Milton of the University of Central Florida has a reasonable shot at the award this year. Winning over Love and Tagovailoa is questionable, but Milton has definitely earned for his name to be considered. He is highly capable of being the best FBS quarterbacks in the yards per attempt, touchdowns, and efficiency rating categories.  
Oregon's Justin Herbert is a contender for the title when he's healthy, but recently he has been battling some injuries that could take him out of the running.  
Sophomore, Tua Tagovailoa from Alabama is the favorite this year. Known for his "Second-and-26″ play that he made during overtime in the championship game against Atlanta in January, this young athlete has definitely made a name for himself. This rise to fame, didn't come easily though, it took Coach Nick Saban months to finally put Tagovailoa in in place of Jalen Hurts.  
"Tagovailoa has a good shot at the Heisman, but he could also be a wild card due to his recent injury" says junior, Alexis Lowe.  
Ed Oliver of the Houston Cougars, Khalil Tate from Arizona, and Washington's Jake Browning all have a decently good shot at the Heisman as well.  
Overall, everyone nominated for the Heisman has earned for their name to be on the list and best of luck to all of the nominees.
About the Contributor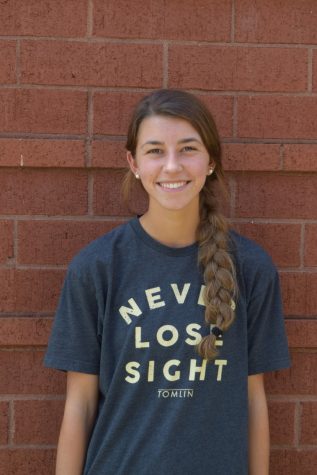 Megan Roth, Editor in Chief
My name is Megan Roth and I am the Editor-in-Chief for the Blackman Voice. I joined the staff my sophomore year because I enjoyed writing and wanted to...