6 Spooky Films for Halloween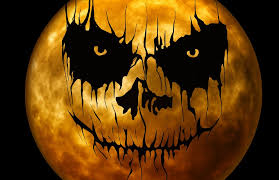 Hang on for a minute...we're trying to find some more stories you might like.
Halloween is one of the most fun holidays during the year. People get to dress up as whatever they please and hang out with all their friends. Part of Halloween traditions is cozying up near your tv to watch a Halloween inspired show or movie. Here are some of the top picks from the Blackman Voice Staff.  
Ava Palmer: The Circle
A woman hears a rumor about a VHS tape that kills whoever watches it. She finds the tape, watches it, and gets put under the same curse. She believes it is false so she shows it to her friend. She asks around and realizes the curse is real and she tries to reverse it. 
Maddy Williams: Halloweentown
This movie is when a family learns that they come from a family of witches. They live in a normal town but with their own powers they can go to a town of people like themselves. Their town is where supernatural beings can live a "normal" life. I haven't watched this movie yet, but it interests me, and I plan on watching it this season. 
Savannah Blades and Mia Isom: Hocus Pocus
Hocus Pocus is about the three Sanderson Sister from Salem, Massachusetts. One night in the early 1800s, Emily Binx is taken by the Sanderson Sisters for her youth. Emily's brother, Thackary Binx, tries to help her sister, but gets caught by the sisters and is turned into a black cat. The sisters are hanged for their crimes, but little do the town people know, the sister's put a spell on the ground they died on to come back to life. 300 years later, a virgin light's the Black Flame Candle. With that, the sister's come back to life for Halloween night. A group of kids try and fight off the sisters on All Hallow's Eve. They defeat the sisters and go on with their lives. The sisters are gone, but never forgotten. 
Danielle Paredes: Gerald's Game
This movie is the epitome of suspense and thriller. It revolves around the story of a woman named Jessie who kills her husband on accident and is left chained to a bed. She is forced to escape to avoid death and experiences hallucinations. It leaves the viewer in suspense on how she'll escape and in horror as she encounters a deformed creature named the "moonlight man." This thriller movie is great to sit with your friends and experience the Halloween scare. 
Ms. Walker: The House on Haunted Hill (1959)
The spooky 1959 version of House on Haunted Hill is superior to the 2018 Netflix mini-series and even the two (yes, two) 1999 films adapted from Shirley Jackson's novel The Haunting of Hill House. Something about Vincent Price and boiling bones just makes for real Halloween fun. No, it is not scary by today's standards. Give it a break: the cinematography and sound effects were quite good for the time. What makes this movie is Price's stellar performance. His lack of reaction, his creepy voice, his stealthy glances . . . grab a bowl of popcorn sprinkled with candy corn and some hot chocolate and settle in for a retro night of fun. 
Wes McDowell: American Horror Story
This one is not centered around Halloween but is indeed spooky. The show fallows different characters each season, each season having a different theme like: Murder House, Asylum and Coven. This show is filled with suspense and plot twist galore. This show can be found on Netflix