Blackman Wrestling at State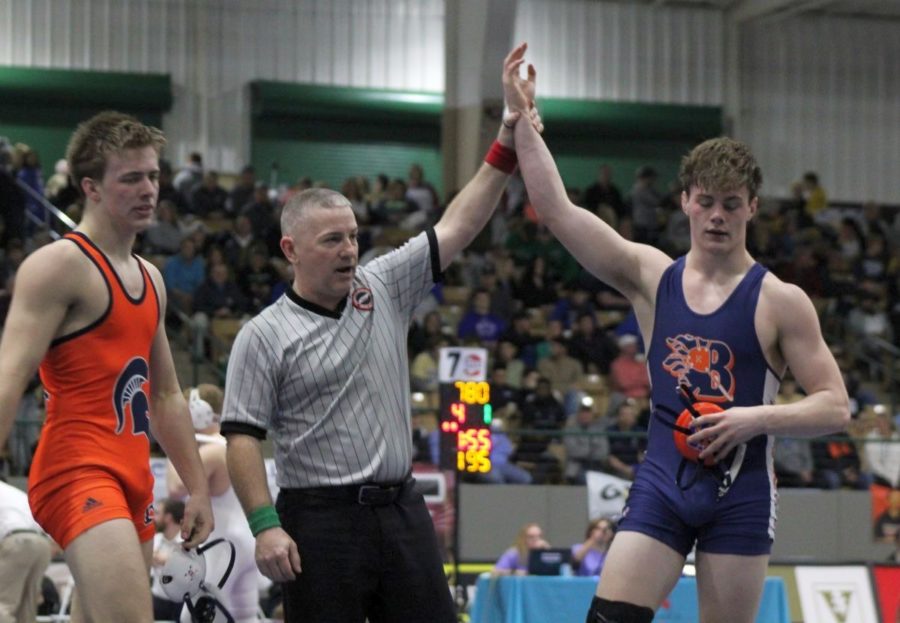 Emonee Collins Carter, Reporter
March 9, 2018
The Blackman wrestling team is known as one of the premiere wrestling programs. They participated in the state wrestling tournament in February.
One of the region champions who participated in state, junior Jalen Brown had his best match of the season, achieving a final score of 37 to 10.
"I wasn't mentally there, and I respected the people I wrestled too much, which cost me. One thing I would change about this season is not placing [at] state," stated Brown.
The final match score was 24-3. The four region champs are Brown plus Landon Fowler, Daniel Bradford,  and Ryan Heath. seniors. Some of the best matches were Landon Fowler with 40 to 2, Brooks Sacharczyk with 33 to 3, Daniel Bradford with 37 to 8, Jalen Brown with 37 to 10, and Jamil Hughes with 35 to 10.
Coach Ronnie Bray has been a coach seven years at Blackman, 22 overall. His leadership was inspired by the coaches who came before him.
"I had good coaches in high school. I wanted to do the same thing," Bray said.
Bray thinks the wrestling team still has room for improvement.
"They did okay. They were successful, but only one reached [his] goal. Landon Fowler is where they want to be. Getting the players to work hard enough to reach expectations was a challenge. There are no shortcuts to any place worth going," said Bray.
Landon Fowler, also region champ and best match, won state in his weight class with a final score of 40 to 2.
Fowler is the seventh state wrestling champion from Blackman High School.