SEYA Book Festival Coming to Tennessee
Southeastern Young Adult Book Festival
The SEYA Book Festival is on its way with renowned authors ready to interact with fans of young adult literature. The festival begins March 8-10 and is located on the MTSU campus at 1301 East Main St.
Murfreesboro, Tennessee.
March 8-9 is only available to students who have received a ticket to attend, and they will have the opportunity to meet 46 YA literature authors. March 10 is a community day free for everyone.
Some of the authors attending the event are Samira Ahmed, David Arnold, Tracy Barrett, Kamilla Benko, and Tom Rogers. A writer's workshop will also take place on March 10th. Registration will be free of cost and open to all. If you are interested in participating visit https://www.seyabookfest.com/writers-workshop-info.html  to apply.
Blackman High's librarian, Misti Jenkins, explained that the festival is a beneficial opportunity for future writers.
"Students make contact with an author and make connections with an author. Sometimes we feel like those people are above us or really far away, and it helps students to see that those are real people and that is a real career option for some of those students that are writers," stated Jenkins.
Brian Seadorf, Blackman High's librarian, stated the experience is positive for  students that are not good readers.
"It helps a lot of them to become good readers and once they meet that person they go 'oh my gosh this person wrote this'. So it helps two different kind of readers," said Seadorf.
Seadorf will also be moderating Recipe for Nightmares which includes S.E Green, Demitria Lunetta, Mindy McGinnis, Kate Karyus Quinn, and Brendan Reichs. It will occur on March 8th and 9th.
The SEYA Book Festival is a great opportunity for all who hope to become an author and for those that find joy in books. Attend the event to discover new authors and meet the authors who's work you've adored!
About the Writer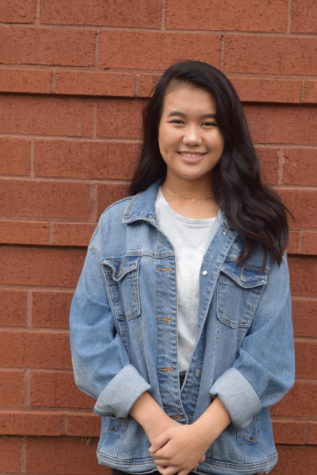 Danielle Paredes, Editor-in-Chief
My favorite things in the world are my friends and family. It's cliché, but what I truly value most is finding to take time out of my day and having...