Mini-College Fair at Blackman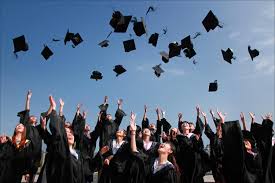 Blackman is hosting a college fair to be held this Wednesday, February 7th. A group of colleges within the southeastern region will have representatives present to provide information on their institution of origin.
The fair will take place during all three lunches, so be sure to stop by so you can learn more about the colleges that interest you. You're interest might even be sparked by a place you've never thought about, so don't hesitate to come!
Most colleges are within Tennessee, and a complete list can be found below:
Middle Tennessee State University
East Tennessee State University
University of Tennessee Knoxville
University of Tennessee Chattanooga
University of Memphis
Mississippi State
Cumberland University
Columbia State
Tennessee State University
Tennessee Tech
Western Kentucky University
Carson Newman
Freed Hardiman University
University of North Alabama
Austin Peay State University
Tennessee College of Applied Technology (TCAT)
Birmingham Southern College
Motlow
University of Alabama
Art Institute