Ten Day Spring Break in the Boro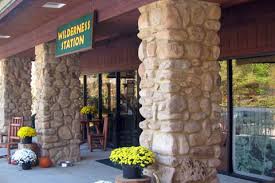 If you happen to be staying in the Boro for spring break, you don't have to be bored!
*March 24th (Friday): The Center for the Arts is performing A Time to Kill, a courtroom drama based on the bestselling novel and movie. For more information, or to purchase tickets, call 615-904-ARTS (2787).
*March 25th (Saturday): At 2:30 p.m., the Wilderness Station at Barfield Park is hosting Chocolate Hike. There is a 2.5 mile hike, ending at a bonfire with hot chocolate and other chocolate treats. The cost is $3.00. Call 615-217-3017 for more information.
*March 26th (Sunday): Starting at 12:00 p.m., the Nashville Chili Festival opens, offering guests 30 different recipes to try. Vegan and vegetarian options are available as well! You can vote on your favorite one. Tickets are $20. Check out the nashvillechilifest Facebook page for more info.
* If you haven't tried the new Texas Roadhouse location, March 27th (Monday) would be the perfect time to go. It won't be as packed if you go for an early lunch or late lunch or even mid-afternoon.
*On March 28th (Tuesday), a photography group meets at 7:00 p.m. at the Linebaugh Public Library. This is a perfect event for those interested in photography and to find others who share the same interest.
*On March 29th (Wednesday) at 9:15 p.m., Sam's Sports Grill is hosting their Nerdy Talk Trivia Night. It's a fun way to win a little extra cash during break, offering a $25 cash prize for first place, $15 for second, and $10 for third.
*On March 30th (Thursday), visit the Discovery Center. Everyone remembers going as a kid, and science is always cool! Take your favorite kid, and play like you are six again!
* On March 31st (Friday), at 6:00 p.m., MTSU's Arts Department is holding their Spring Reception at the Boutwell Dramatic Arts Building. Call 615-898-5223 for more information.
*April 1st (Saturday) at 9:00 a.m., Lane Agri Park is holding their 2nd Annual Garden Party. Vendors and visual artists will showcase their talents. Tickets are $5 for adults. For more information, call 615-715-0003.
*April 2nd (Sunday) at 2:00 p.m., the Arts Center of Cannon County presents Southern Hospitality. Enjoy "hilarious southern fried small town comedy" after a lunch at the new Murfreesboro Puckett's location on the square (http://puckettsgro.com/murfreesboro/our-menu/). Tickets to the play are $15 for adults, $13 for senior citizens and students. Call 615-563-ARTS for more information.
Try some of these events to have a fun-filled, relaxing spring break in the Boro!