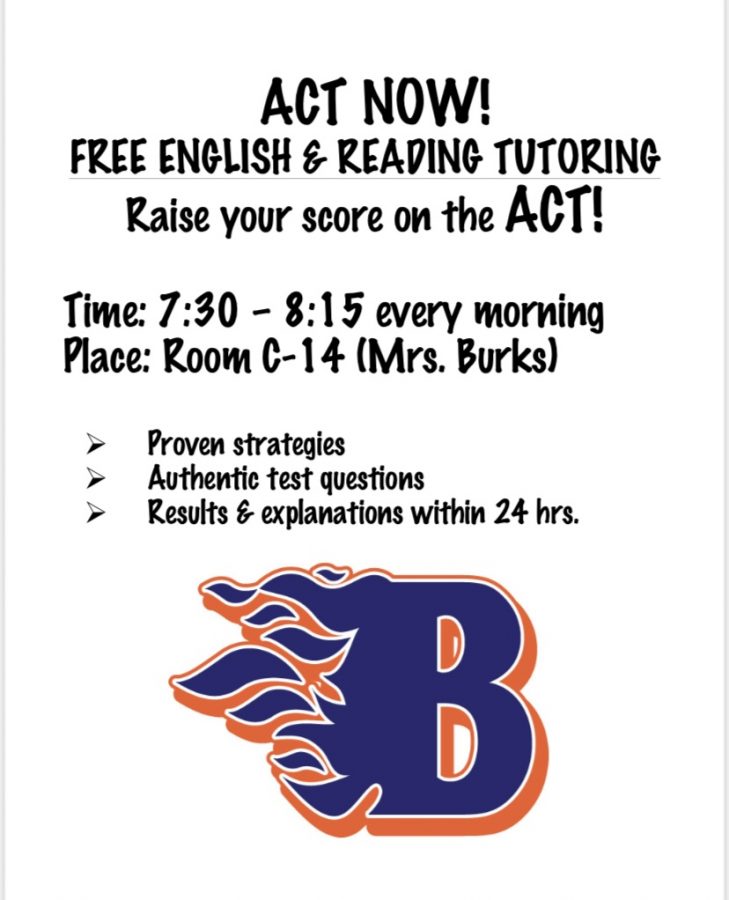 Courtesy of Elisa Burks
The new school year is in full swing at Blackman High. This year in-school and distance learners have both been bombarded with countless tests, quizzes, and football games. Students are either working hard or hardly working under the two options for education. This year, Blackman High's senior class will be busier, since it is ACT season. 
This ACT season is different for Blackman because it has begun in the middle of a pandemic. Usually, seniors will have taken this test in the spring as juniors, but with the discovery of COVID-19, many events were postponed. Fortunately, the new seniors were able to take the fall ACT this year under modified guidelines to ensure everyone's safety. 
The ACT is a test designed to measure the skills most important for postsecondary education (college), which are obtained in the years leading up to senior year. This assessment will measure one's skills in English, math, reading, science, and an optional writing test. 
It is scored from one (lowest) to thirty-six (highest), and fortunately, the ACT board breaks down each score. Following the test, students will get a packet with individual scores for each subject and their composite score, which is the average score of the tests taken. 
However, before worrying about taking the actual test, seniors should have already prepared for it by studying and focusing on how to get either a good score or a better one. Blackman offers free English and reading ACT tutoring every Monday from 7:30 AM – 8:15 AM in room C-14 for students willing to prepare themselves.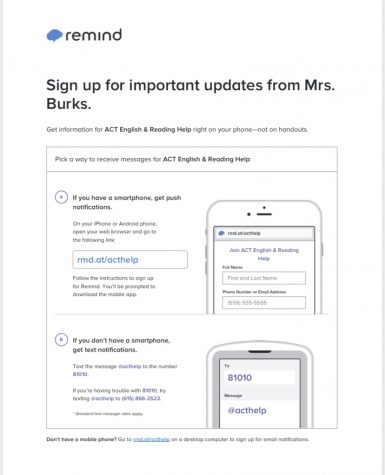 "FREE Morning ACT English and Reading Tutoring is back and starts this coming Monday, 8/31. Room C-14 7:30-8:15. They will have to enter the building at the C-Hall door closest to my room and stay in Room C-14 until 8:15. They will need to have on their masks and stay distanced. Please post the sign in your classroom, if you would like to," stated Elisa Burks, ACT prep teacher. 
Many of the Blackman staff want to do all they can to help the students succeed and are willing to work for comprehension and progress.  
"Any ACT prep will obviously help you on it, whether it is at Blackman or an outside provider it'll all help. I consider the ACT important if you plan on going to a four-year university, "stated Marcus Lyons, counselor. 
The ACT has different levels of importance to many, depending on their future and goals many will value this test differently. 
"Personally, the ACT is important because I want to get a scholarship and have no student loans. The ACT can get me in, but once there, I have to put in the rest of the work to accomplish anything, "stated Sophia Patterson, senior.  
Preparedness is essential to success, so with that in mind the upcoming test dates are within the link below. Blackman students can also contact Jackie Wilder to get a waiver for the December test. 
ACT Test Dates 
 https://www.act.org/content/act/en/products-and-services/the-act/registration/test-center-locator.html